Acer's Aspire Switch Alpha 12 with good display and little drawbacks but nothing that can't be fixed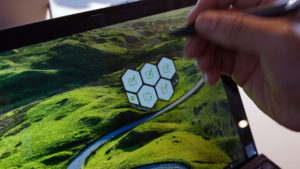 The Aspire Switch Alpha 12 boasts a powerful processor, cool keyboard docking, excellent build quality and ergonomics and apparently – a decent display as well. Our tests show that the QHD IPS panel with the unusual 2160 x 1440 (3:2) resolution is capable of bringing excellent multimedia experience and good visibility when working outdoors.
You can find the device's price and configurations here: http://amzn.to/29HBn5R
For starters, the display offers 338 cd/m2 maximum brightness with only 14% deviation across the surface, wide sRGB coverage – 94%, and decent contrast – 800:1. This assures comfortable outdoor working conditions and vivid colors for general browsing and multimedia but there are two things we found a bit off about the display – gamma and white point. The first one is 2.35 with 2.2 being the optimal value while the color temperature is 7440K before calibration, which means colder (blue-ish) colors than usual.
However, the last two can be fixed by using our custom profiles for multimedia and gaming. The color temperature is set to 6500K, which is optimal while also adjusting the gamma curve next to optimal – 2.18. This way the visibility of objects in darker parts of the image are more easily distinguished and colors appear more natural.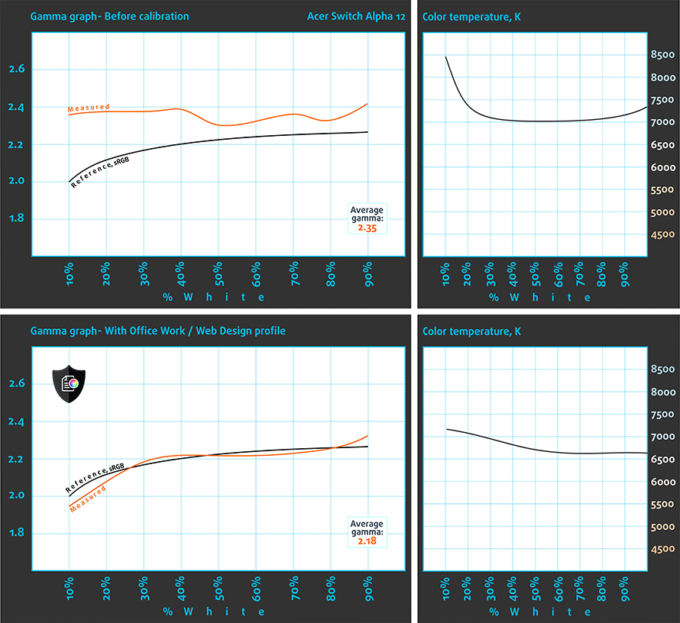 Stay tuned for our full review as well as full set of information regarding screen quality and our custom profiles.
You can find the device's price and configurations here: http://amzn.to/29HBn5R