ADATA announces P20000D and P12500D Digital Display Power Banks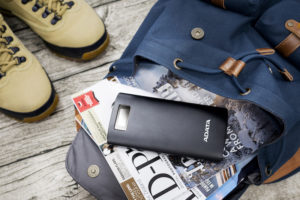 The Taiwanese comapny ADATA, a leading manufacturer of high performance DRAM modules, NAND Flash products, and mobile accessories, enriched its portfolio of mobile products with two new power banks – P20000D and P12500D Digital Display Power Banks.
Both models avail of high efficiency and long lasting lithium-ion cells but perhaps more interesting here is that they have digital displays which inform users of the remaining charge. Additionally, they come with dual USB ports so that you can quickly charge two devices at once (a total output of 2.1A). The two models boast a high degree of safety  (6 protective circuits and a shock and fire resistant enclosure), which is especially important to those who are now suffering from post Galaxy Note 7 explosion syndrome (just kidding).
If you are interested, you can have a look at the currently available ADATA power banks here: http://amzn.to/2ecEO7N
One of the most important specifications of an external battery is its capacity. Fortunately for all of us who are in need of such a product, the two new ADATA power banks carry 20000mAh and 12500mAh (as you have probably guessed from their names – P20000D and P12500D). As an additional bonus we can note that the bigger model P20000D also boasts a high luminance LED flashlight. Convenient isn't it?