ADATA at CES 2017 – Apple accessories, new SSDs and RAM sticks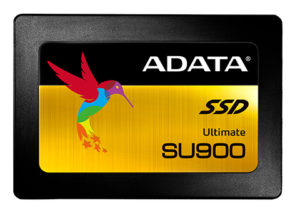 We love CES. Oh, yes we do! Let us take a break from the realm of laptops and talk about some other products manufactured by the Taiwanese company ADATA. This short publication is here to acquaint you with their latest and greatest products.
You could quickly browse through all currently available ADATA gadgets on the market here: http://amzn.to/2iAcjDZ
Alright, so ADATA has come up with some really useful accessories for your Apple devices – a portable battery, USB-C dongle-like gadgets such as the AI910 card reader or the ultra-thin AI920 flash drive, which can deliver super fast data transfer speeds. The latter is also dust and water resistant, which is great if you are a clumsy fellow.
Additionally, those of you who are into gaming will be happy to learn that the company also came up with the new LED XPG Dazzle RAM module and new gaming SSD – XPG SX950. The former will impress you with up to 4133MHz performance and attractive design. Among the number of new gadgets we also find the SD700 – the world's first extremely durable external SSD which uses reliable 3D TLC NAND flash technology and is also IP68 certified for water and dust resistance.