ADATA reveals new external HDDs – HD710M Pro and HD710A Pro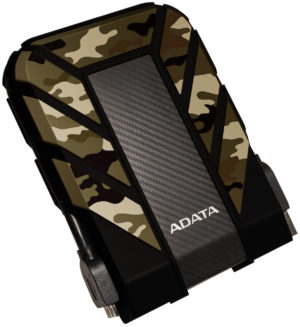 In today's short publication we would like to acquaint you with some new gadgets manufactured by ADATA. This time we are looking at two new external hard drives – HD710M Pro and HD710A Pro. What's most characteristic of these pieces of technology is that they are extremely robust and boast dust and water protection that surpasses the requirements of the IP68 standard. Both models come with up to 2TB capacities and USB 3.1 interface.
Check all currently available ADATA products here: Buy from Amazon.com
Additionally, the manufacturer claims that you can dip these drives in water for 60 minutes at up to 2 meters and they will remain perfectly functional. On top of that, the HD710M Pro and HD710A Pro are also shockproof and thanks to their three-layered protection, they can withstand drops from maximum height of 1.50 m. Another very important clarification that should be made is that ADATA has tested 26 different points along the construction of these hard drives so as to assure that the entire devices are resistant to hits or drops.
Furthermore, the two new devices feature shock sensors that detect vibrations and automatically activate protective mechanisms. Also, the HD710A Pro features an Apple HFS+ system and support for Apple Time Machine, allowing compatibility with a good deal of Apple devices.