AMD Ryzen 7 1800X breaks two world records with frequencies of 5.80GHz and 5.36GHz
It has been only a few days since the Ryzen processors hit the market and everyone are hyped to get their hands on one of them and test it for themselves. But there is a certain group of people that don't get satisfied with testing they want to push it to the limit. We have information that overclockers from around the world have achieved some impressive results with the flagship model the Ryzen 7 1800X.
You can order your AMD Ryzen 7 1800X CPU from here: http://amzn.to/2lL9bDi
Der8auer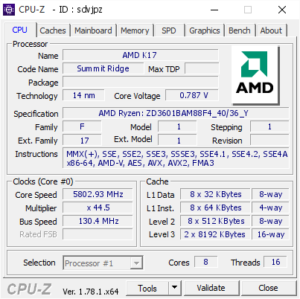 has achieved the amazing clock speed of 5.80GHz using liquid nitrogen cooling and a voltage of 0.787V. This is 1.80GHz more than the boost frequency labeled. The configuration on which the result was achieved consisted of an Asus Crosshair VI Hero motherboard and 16GB of 2400MHz DDR4 CL11 memory. You can see the top 5 overclocking results here.
The second record-breaker is the Swedish overclocker Elmor who claimed the highest recorded score in Cinebench R15's multi-threaded CPU test using a Ryzen 7 1800X clocked at 5.36GHz. The score of 2454 points is 9 points higher than the previous crown-holder the Intel Core i7-5960X. Again the build included an Asus Crosshair VI Hero motherboard and 16GB of DDR4 CL11 memory with a core voltage of 1.918V.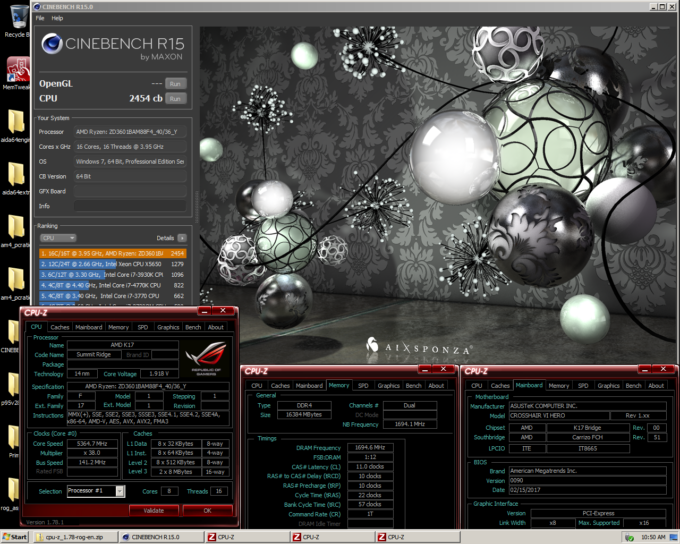 You can order your AMD Ryzen 7 1800X CPU from here: http://amzn.to/2lL9bDi