AMD to release a whole series of overclockable Ryzen CPUs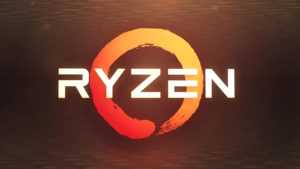 So the other day a CES we saw how a Ryzen + Vega configuration handles DOOM and we were amazed. The focus was on the new Vega graphics card that AMD is about to launch but what about the processor. We know that the new Ryzen CPU will have 8 cores and 16 threads but that's about it. Well now AMD confirmed that there will be other CPUs, though no further information was given.
So let's recap what we know right now. Ryzen will be a series of CPUs, rather than only one. The one we know about will be octa-core 16-thread. And that sums it up. We think that the other CPUs will probably be a quad-core or hexa-core version. What is interesting is that the whole series will be unlocked and overclockable so that's a big deal for the enthusiast. Also, we should see them until the end of Q1. Tell us what you think in the comments below.
Meanwhile, you can check out all AMD products HERE.