AMD's Ryzen CPU could launch before March 3rd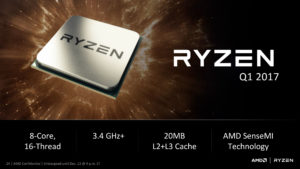 AMD's new Ryzen CPU has raised quite some interest in the past few months, though not much is known about it. We know it should be an octa-core processor with 16 threads and at least 3.4 GHz base clock speed (you can read some details here). We also saw how the CPU paired with their new graphics card Vega handles DOOM at CES. So the main question now is when will we get to see it and how much would it cost?
Well, AMD stated way back in August that the release should be somewhere in Q1 2017. At CES no further information was given but now we stumbled upon something. AMD might have spilled the beans this time as we can see from the image below. The annotation for their presentation at the annual Game Developer Conference (GDC) reads:
"Join AMD Game Engineering team members for an introduction to the AMD Ryzen CPU followed by advanced optimization topics…"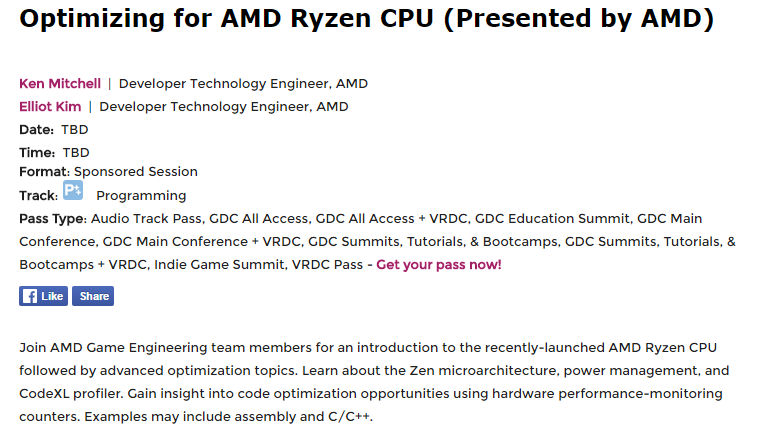 The conference takes place between February 27th and March 3rd. That means we should at least get full details if not a launch before March 3rd. What do you think about the new Ryzen CPU? Leave us a comment below.
Meanwhile, you can check available AMD products over here: http://amzn.to/2jzfLfq