Apple investors buy in eager expectation of the new iPhone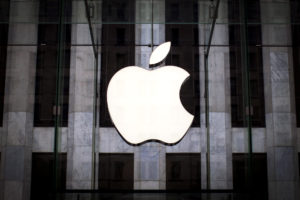 It seems that 2017 will be a great year for Apple and the reasons for that are not few. First of all, the company will be celebrating its 10th iPhone anniversary and we all have so many expectations as regards this new product. There have been some rumors as to what this jewel will be like – a 5.8-inch or 5-inch OLED display which is supposed to cover the entire front panel of the smartphone. Additionally, the Touch ID is expected to be implemented under the front glass, wireless charging should also be a feature of the new iPhone as well as a dual-camera configuration on the back. Indeed, they must have something wonderful for this 10th anniversary.
If you happen to show interest in iPhones, you may also wish to check the currently available offers on Amazon.com: http://amzn.to/2lf4EN0
Furthermore, the California company has also refrained from any major "fails" such as the unsuccessful Galaxy Note 7 by Apple's chief competitor – Samsung. What's even better, Apple's shares seem to have reached a new all-time closing high selling at $133.29. Back in April 2015 finished the trading day at $133. Indeed, this is a good tendency and there is good reason to believe that further increase will be witnessed this year. It was in the end of January that the California company published a report mentioning that it had sold a record amount of iPhones – 78.3 million.