ASUS and GIGABYTE showing off a few Ryzen-ready motherboards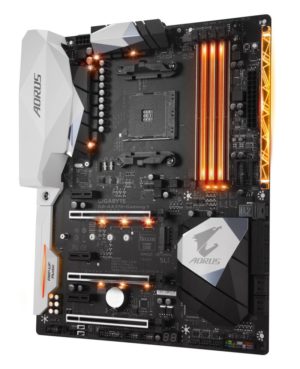 AMD are trying to get back in the game with the launch of a new generation of CPUs for the first time in six years. Things look pretty promising as we already have some leaked benchmark results for Ryzen 5 1600X  and the Ryzen 7 1700X. Of course, every processor needs a matching motherboard and some manufacturers like GIGABYTE and ASUS are already teasing their new AM4 platform products.
GIGABYTE offers us the AORUS GA-AX370-Gaming 5 motherboard. As the name suggests, it's high-end gaming motherboard that impresses us with its black, silver, and bright orange colors and the LED illumination which will allow you to create a stunning light show if you add a LED RAM kit to the configuration.
From ASUS' side, we have the Crosshair VI Hero and the Prime 730-PRO. Both models do not have the aesthetics of the AORUS GA-AX370 but are still two good options.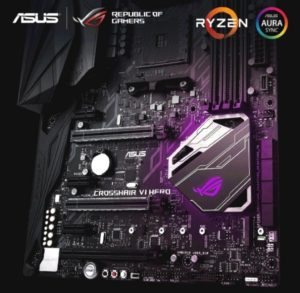 All models feature all the necessary IO specs such as USB 3.1, Wi-Fi 802.11ac, NVMe port, PCIe x16, and others. There is no information on pricing but we could expect them to cost somewhere around $200.
Meanwhile, you can check all available ASUS motherboards here: http://amzn.to/2kZE0s8
and all GIGABYTE models here: http://amzn.to/2kwI5ny