ASUS' first GeForce GTX 1050 / 1050 Ti laptops – GL553, FX553, GL753, FX753 (+prices)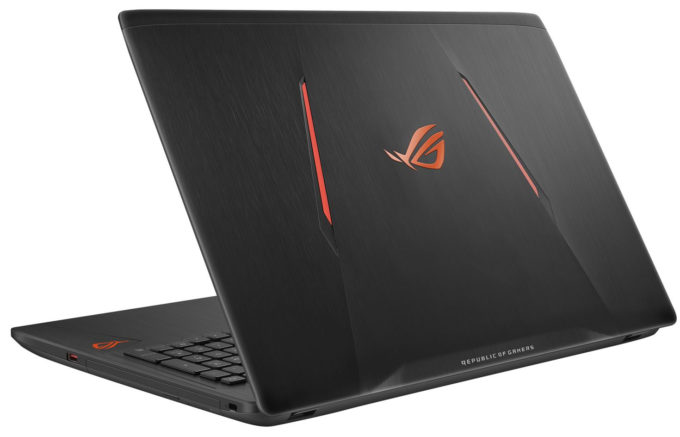 You can expect an official announcement of some new mid-range GTX 1050 / 1050 Ti laptops from ASUS. As LaptopMedia first revealed in October, the GTX 1050 / 1050 Ti GPUs are coming this month and some of the first models to take advantage of them are GL553, FX553, GL753 and FX753.
ASUS ROG GL553 is a 15.6-inch gaming laptop with Core i7-7700HQ processor, NVIDIA GeForce GTX 1050 (GL553VD) or GTX 1050 Ti (GL553VE) and up to 32GB RAM. The screen is Full HD and from what we know so far, it uses a TN panel, instead of an IPS. In terms of storage, the notebook will come with 128/256GB SSD (M.2) + HDD. The DVD drive isn't ditched, despite the relatively thin profile for a gaming notebook – 30 mm. GL553 will have a 48Wh battery so we don't expect great battery runtimes.
We don't have much information about FX553 but chances are it will be almost identical to the GL model. FX553VD will sport a GTX 1050 and FX553VE will be equipped with GTX 1050 Ti. The FX models will also have versions with Core i5-7300HQ processor.
ASUS will also announce 17-inch version of the aforementioned laptops, called GL753VD (GTX 1050), GL753VE (GTX 1050 Ti), FX753VD (GTX 1050) and FX753VE (GTX 1050 Ti).
You can check the specs and prices of all available ASUS ROG laptops here: http://amzn.to/2i5LZyG