ASUS ROG G752 uses a revised version of the G751's screen and both don't use PWM for regulating brightness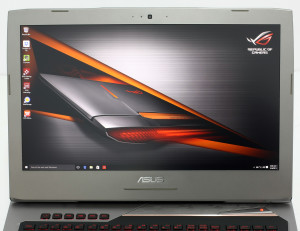 Some of our display tests are over and, of course, the results are in. At least for the PWM test. It turns out that the new G752 uses the same revised version of last year's model, LG Display LP173WF4-SPF3 and still doesn't use PWM across all brightness levels. The G-Sync chip is still in place and the refresh rate of the panel is still 75 Hz making it one of the most delicious offerings in the high-end gaming laptops.
You can see on the graph below that there's absolutely no screen flickering and we consider the screen user-friendly. If you still don't know what pulse-width modulation is, we strongly recommend reading our piece on the matter.