ASUS – top gaming laptop seller for 2016, MSI comes second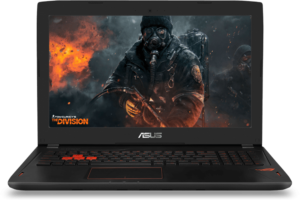 According to a market report the renowned Taiwanese company ASUS is the leader in the market segment for gaming laptops. It is claimed that in 2016 approximately 4.5 million gaming laptops were sold and there are also expectations of a 15% increase of this amount in the current year.
Great news for them, indeed, and there seems to be a very good reason for this as there are so many great quality laptops part of their gaming lineup – ASUS ROG, the latter standing for Republic of Gamers. You may know that we have published a great number of reviews of ROG products or if not, you could browse through the available articles here. Another good reason for this success may be found in the new entry-level gaming notebooks that are becoming more and more affordable.
You may wish to browse through all currently available deals on ASUS ROG laptops here: http://amzn.to/2kwTPlf
It is also known that 1.2 million of the above mentioned sells were namely of ASUS ROG laptops while the second position is occupied by the Chinese manufacturer MSI which managed to sell a bit above 800 000 units.