ASUS' top-tier gaming laptop with GTX 1080, the ROG G701VI, is available for purchase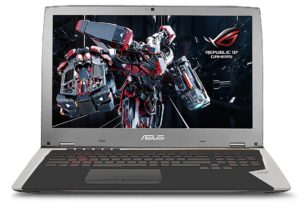 It was only logical for ASUS to release its flagship gaming laptop with the most powerful GTX 1080 since the GTX 1070 and 1060-powered notebooks are already taking the market by a storm. However, you have to be ready to dig deep into your pockets because the ROG G701VI isn't affordable by any means.
The ROG G701VI retains the same design language we saw in the G752 and most of the hardware as well. It sports the latest Intel Core i7-6700HQ for the basic configuration and can go up to the unlocked Core i7-6820HK paired with up to 64GB of DDR4-2400 RAM and, of course, NVIDIA GeForce GTX 1080 with 8GB of GDDR5X VRAM. So basically, you will get desktop-like performance in a compact package. Well, it's compact compared to a normal desktop configuration but the G701VI still weighs around 3.8 kg and it's 35 mm thick.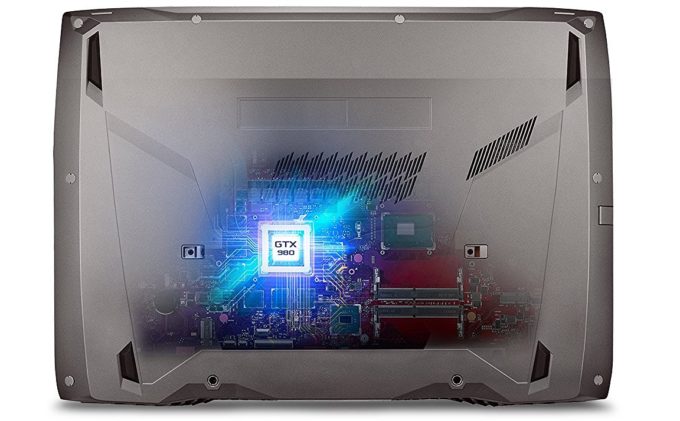 Interestingly, the storage setup includes only M.2 PCIe NVMe configurations and what's more, the motherboard supports the delicious NVMe standard in RAID 0 array. That's what we get from ASUS' description on their official web page. Unfortunately, the only screen option available is the Full HD (1920×1080) TN panel with G-Sync support so no 4K UHD. However, you can take advantage of the ultra-fast refresh rate of 120 Hz meaning you can play your games at 120 frames per second! Still, it would have been nice for ASUS to offer 4K resolution because from what we saw more than a month ago, the GTX 1070 for laptop is perfectly capable of handling some of the latest games in 4K resolution.
Anyway, the price of this beast starts at $3 499 and can go up depending on the storage configuration and CPU. It's available for purchase on Amazon.com: http://amzn.to/2dI0pTi