ASUS unveils a range of monitors with HDR, Qi wireless charging and Thunderbolt 3 port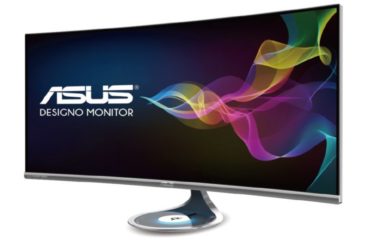 At this year's CES we saw quite a lot of good monitors including NVIDIA's own G-SYNC enabled monitor, the ultra-thin Dell S2718D and the 32-inch 8K beast Dell UP3218K. Now it's time to show you three new premium monitors from ASUS.
The first one is called ASUS Designo Curve MX38VQ and as you may guess from the name it has a curved display. The 37.5-inch device has a ultra-wide QHD (3840 x 1600p) resolution with 21:9 ratio and a 2300R curvature. What is most notable is that the company incorporated a Qi wireless charging pad to the monitor so you can always charge your phone. Unfortunately, only premium devices like the Samsung Galaxy S7 are compatible. The price tag on this device should be around $1099.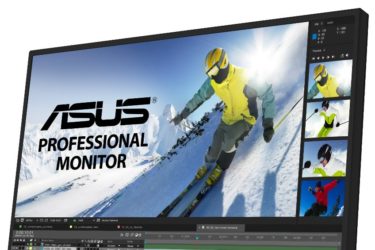 The second one is the ASUS ProArt PA32U. The device is boasted as the world's first professional direct-lit LED 4K UHD (3840 x 2160p) HDR monitor. PA32U also has two Thunderbolt 3 ports so that will allow you to connect the device with various notebooks including the MacBook Pro. This one will be more expensive at a price somewhere between $1799 and $1999.
And lastly, the third monitor is again from the ProArt series – the ASUS ProArt PA27AQ. This is a smaller 27-inch device with WQHD (2560 x 1440p) resolution and 100% sRGB color-space performance. It also incorporates the Thunderbolt 3 port.
All three devices are expected to launch in Q3.
You can check all available ASUS monitors HERE.