Check these Amazon Prime Day gaming discounts (up to 80%)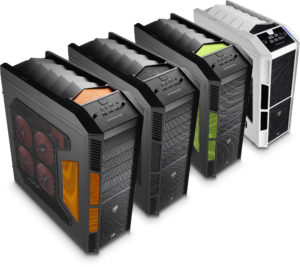 We promised to keep you updated with news about attractive Amazon offers, so here is the next portion. We know that a great part of our readers is into gaming, so this one's for you! It seems that the folks at Amazon are aware of the great multitudes of gaming fans over the world and for this reason they have included all kinds of gaming accessories, desktop computers, gaming bundles and much more.
If you are eager to check all the good deals, you can directly jump over to this section: http://amzn.to/2u3fASK
One fine example is the PlayStation 4 Slim 500GB console and with it you receive a digital code for The Last of Us Remastered – PS4. If you decide to go for it, you need to pay only $229 which is a 24% discount from the regular price. Additionally, you could also go for an Xbox One 500 S console bundle for roughly the same price ($239), and this gets you a play and charge kit + Xbox white wireless controller and 3 digital games.
If you are looking for a better audio experience, you can grab the Sony XB9501B1 Extra Bass wireless headphones with app control which is available in several colors. You can currently grab this for only $98 which is 51% off the regular price. Like we said, there are much more gaming offers, so you can use the above link to find the one for you.