Dell 24 UltraSharp Monitor for $244 and Lenovo IdeaPad 110 for $320 are the best Amazon deals today
Today we spotted two great deals on Amazon. One of them is a highly affordable notebook and the other a mid-class monitor with some premium features. There is also a surprise.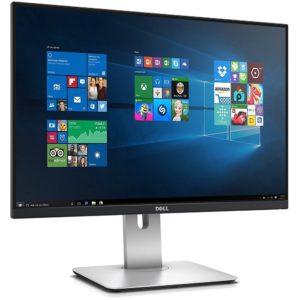 Let's start with the monitor. We are talking about the Dell 24 UltraSharp. As the name suggests, it features a 24-inch IPS panel, however, it doesn't use the usual 16:9 ratio – it opts for a wider view with the 16:10 ratio. The resolution of the monitor is 1920 x 1200p and the ultra-thin bezels, especially on the left and right side, make the UltraSharp a great choice for multi-monitor setups.
To get into some more details, the Dell 24 UltraSharp has a typical contrast ratio of 1000:1, a maximum brightness of 300 cd/m2 (nits) and wide 178-degrees vertical and horizontal viewing angles. The monitor features numerous connectivity options including – two HDMI ports, one DisplayPort and one mini DisplayPort, an audio line out and a total of six USB ports – 5 downstream and 1 upstream.
The Dell 24 UltraSharp normally costs $399.99 but now you can purchase it for just $244.80. You can check it out over here:  http://amzn.to/2gVKXth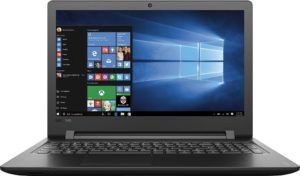 The other deal we have spotted today is for the Lenovo IdeaPad 110. The entry-level notebook can be yours for just $320. It doesn't pack any particularly fascinating features but you can't ask much for that price – you get the essentials. The 15.6-inch display features an HD (1366 x 768p) resolution which is rather low but enough for day-to-day tasks. The notebook is powered by a 6th gen Intel Core i3-6100U CPU backed by 4GB of DDR3L RAM. You get 1TB of HDD storage with Windows 10 preinstalled.
We like that you get Wi-Fi ac with the IdeaPad 110 but sadly no USB Type-C. Instead, you only have one USB 3.0 and one USB 2.0 ports. An HDMI and Ethernet ports are also available. The IdeaPad 110 is fairly thin and moderately light so it will be suitable if you need a full-features traveling notebook at a low price.
You can check out the Lenovo IdeaPad 110 over here: http://amzn.to/2gXCo17
And finally, let's reveal the surprise we mentioned. Now you can subscribe to Amazon Prime and get 6 months free courtesy of Sprint. And if you like the Prime's advantages you can continue your subscription for half the price. You can get half a year free trial on free shipping, access to music, movies, books, college exclusive deals and much more.
Sing up for a 6-month Amazon Prime free trial over here: http://amzn.to/2wUdqFr