Dell Inspiron 15 5568 and Acer Aspire AIO with up to 30% off are the best deals today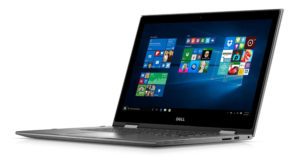 Amazon is the place where you can find an awesome deal and save a bunch of money every day as long as you search thoroughly. This is why from time to time we aid you with the search and point you to some of the best deals of the day that we found. Today we are talking about two great computers – the Dell Inspiron 15 5568 and Acer Aspire AIO (AZ3-715-UR52).
he biggest discount is found on the Inspiron 15 5568 – a two-in-one notebook with some great specs. It is a 15.6-inch device with Full HD (1920 x 1080p) resolution and of course, a touch sensitive IPS display as it is a 2-in-1. You get an Intel Core i7-6500U (2.50 – 3.10 GHz, 4MB) backed by 16 GB of DDR4 RAM running in dual-channel mode. As of storage, you are getting 256 GB of SSD which would probably suit most users. The Inspiron 15 5568 was formerly $999.99, then $789.99, and now it can be yours for just $699.99 which is a $30 saving or whole 30% off the price.
You can purchase the Dell Inspiron 15 5568 from here: http://amzn.to/2uK2UQa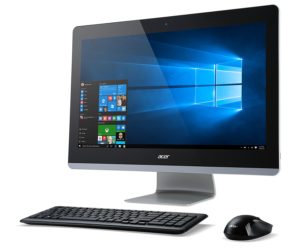 The second item on our best deals list is the Acer Aspire 24-inch all-in-one PC. The screen of the Aspire AIO is actually 23.8-inches in diagonal and has a Full HD (1920 x 1080p) resolution. We really like the fact that the IPS panel is a touchscreen model with up to ten-finger multitouch. The performance is handled by a range of Intel Core processors backed by 8 GB of DDR4 RAM and 1 TB HDD to store all your data.
The available deals are on three of the configurations of the Aspire AIO. You save whole 28% on the Core i5-6400T (2.20 – 2.80 GHz, 6 MB) model which is discounted from $899.99 to just $649.99. You can get the slightly higher clocked Core i5-7400T (2.40 – 3.00 GHz, 6 MB) for $849.99 (6% off) but it's just not worth it considering the price/performance ratio. And finally, the third discounted model is equipped with a Core i3-6100T (3.20 GHz, 3 MB) which has Hyper-Threading technology enabled but it is a dual-core model. The price of the i3 configuration is $687.03 – a 14% discount from the original $799.99 price. Overall, the best deal is the Core i5-6400T model for just $649.99.
You can check the available configurations of the Acer Aspire AIO over here: http://amzn.to/2uJRvjn