Dell Inspiron 5758 will leave you wanting more regarding battery life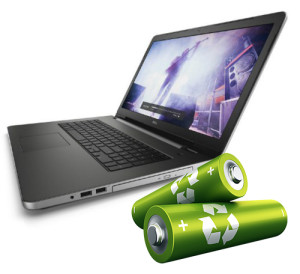 Dell has been using the same 4-cell 40Wh battery for the better part of its budget notebooks. It turned out to be more than okay for some (Inspiron 5551), but upping the screen resolution and adding a discrete GPU will surely affect battery performance in a bad way. This is exactly the case with the Inspiron 5758.
We just finished testing the battery life of the Inspiron 5758 and results don't seem to be promising. The Full HD (1920×1080) screen and NVIDIA GeForce 920M GPU got the most of the battery with only 296 minutes of web browsing, 266 minutes of video playback and 109 minutes of non-stop gaming. Not satisfying at all but still doesn't fall too far behind from most notebooks from this class. All tests were conducted with power saver on, Wi-Fi turned on, Bluetooth off, and screen brightness set to 120 cd/m2.