Dell Latitude 7258 hits the market – 2-in-1 device that has wireless charging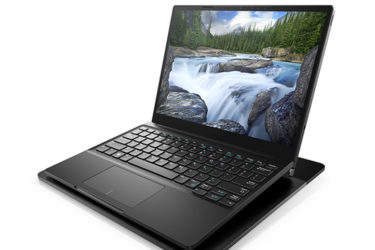 Back in January at CES 2017, Dell showcased the Latitude 7258 – 2-in-1 high-end notebook targeted at business users. What is revolutionary about the Latitude 7258 is its wireless charging capabilities. We've seen the technology is smartphones before but Dell claims it to be the world's first notebook to have such a feature.
However, the wireless charging has its catch. The Latitude 7258 does not have a wireless charging module inside. It's actually built in the detachable keyboard which is sold separately for $379.99. The latter will have to sit on a Wireless Charging Mat which again is sold separately for $199.99. You can buy both for $549.99 and save 30 bucks. That's more than $500 and you still haven't got the tablet itself. At least, Dell claims that the charging mat will be usable with other future devices so it could be seen as an investment.
Before we move to the tablet, let's say a few words about the charging technology. Dell is using a so-called magnetic resonance technology developed by WiTricity. This isn't the more commonly used Qi technology so you won't be able to use it to charge your smartphone. Apart from Dell's own Wireless Charging Mat, you may use the WiGig wireless dock as well but it costs $379.99 just as the keyboard.
The Latitude 7258 itself is a 12.3-inch tablet with a 3:2 screen ratio and a resolution of 2880 x 1920p. It is powered by the Intel Core i5-7Y54 (2/4 C/T, 1.2 – 3.2 GHz, 4MB) CPU which has a TDP of just 4.5W so we can expect good battery life. This is backed by 8 GB of DDR4  RAM and super-fast 128 GB PCIe NVMe M.2 SSD. The Latitude 7258 is just above 7 mm thick and weighs only 680 grams.
The price of the Latitude 7258 is $1199.99 which combined with the optional keyboard and Wireless Charging Mat will set you back $1749.98. Quite a price for a tablet but it offers some premium features.
Meanwhile, you can check all available Dell products over here: http://amzn.to/2tMxruo