Dell Latitude E5570 shifts from AU Optronics to Samsung-made panel, keeps the good picture quality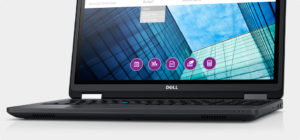 Last year we had the chance to review one of the most popular business Latitude models from Dell, the Latitude E5550, and we were astonished by the display quality that the machine offered. We are talking about the Full HD IPS version, of course. Today's E5570 model, on the other hand, swaps the AU Optronics panel for a Samsung-made display but the changes aren't as noticeable.
You can find more about the notebook's price and configurations here: http://amzn.to/2atZQtY
The SDC894F panel, which is on the E5570, offers high maximum brightness of 320 cd/m2 along with exceptionally high contrast ratio (1300:1) and wide sRGB coverage (88%). Nevertheless, it's not as high as last year's AU Optronics panel that offered nearly full sRGB coverage – 97% but most users won't really notice unless you are planning to do color-sensitive work.
We were also able to tweak the native color temperature and the color reproduction a bit since they were a bit off. After installing one of our profiles, the display's average dE2000 went from 3.7 to 1.2 but keep in mind that values below 4.0 are acceptable. The color temperature was corrected from an average of 7400K down to ~ 6500K. It's important to keep the color temperature close to 6500K since values above it produce extra blue light emissions and as we all know, this isn't good for your eyes. Hopefully, our Health-Guard profile can bring it even lower in order to protect your eyes when working during the night.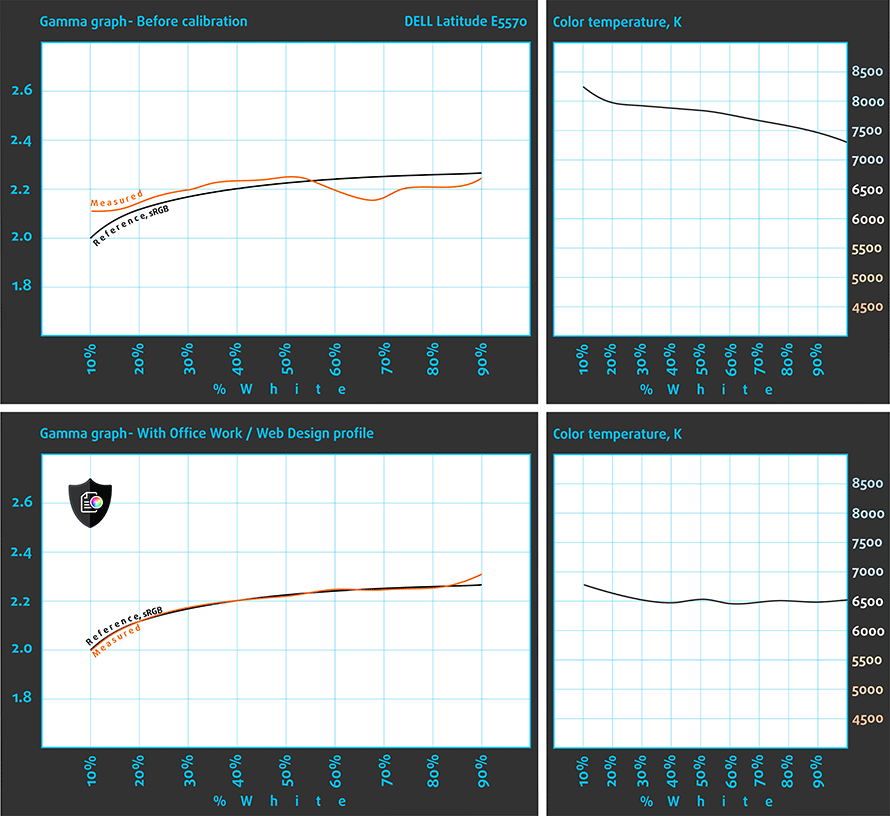 Anyway, even without calibration and profiling, the display is good for general multimedia, browsing, and office work. The only serious drawback is the backlight bleeding that occurs on black or dark background. Two spots can be seen near the lower bezel in the middle, although we are not sure if this is just an issue with our unit, which, by the way, is for the end user and not a pre-production sample.