Dell's Vostro 14 5459 delivers slightly above average battery life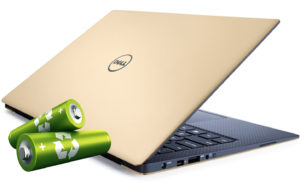 We were expecting some decent results from the battery tests of the Dell Vostro 5459 due to several reasons. Firstly, the notebook has small screen size using a TN panel, which is much less demanding than the IPS display, and fewer pixels to light up (only HD resolution). Also, the Core i3-6100U CPU the laptop uses has a maximum TDP of just 15W.
You can find the notebook's price and configurations here: http://amzn.to/2bqOrRF
On the web browsing test, the Vostro 5459 scored 395 minutes (6 hours and 35 minutes) and 407 minutes (6 hours and 47 minutes) on the video playback one. Although this is considerably better than most laptops at this price range, its runtimes are shorter compared to the HP ProBook 440 G3's 450 minutes and 429 minutes on the web browsing and video playback tests, respectively. Of course, all tests were run under the same conditions as always – Wi-Fi turned on, Windows power saving feature turned on and screen brightness set to 120 cd/m2.