Dell's XPS 13 (9365) Full HD screen uses PWM under 28% brightness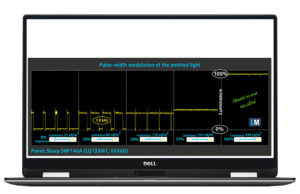 Although the XPS 13 (9365) uses an extremely bright IPS panel with good multimedia properties, it uses PWM from 0 to 28% brightness. In most cases, this wouldn't be an issue but since this panel is really bright, 28% brightness accounts for around 120 cd/m2.
And as we all know, 120 cd/m2 is often used level of luminance, especially if you set the display to automatic brightness. In addition, the frequency of the PWM is so low, it can be considered as "aggressive" (1 kHz) so most of the users will feel the negative impact after long hours of work. However, we have a solution for you and it's our Health-Guard profile, which eliminates PWM and also reduces the negative blue light emissions.
Still, if the XPS 13 9365 isn't the right choice for you, we suggest browsing our PWM ranking for laptops with similar or better PWM rating.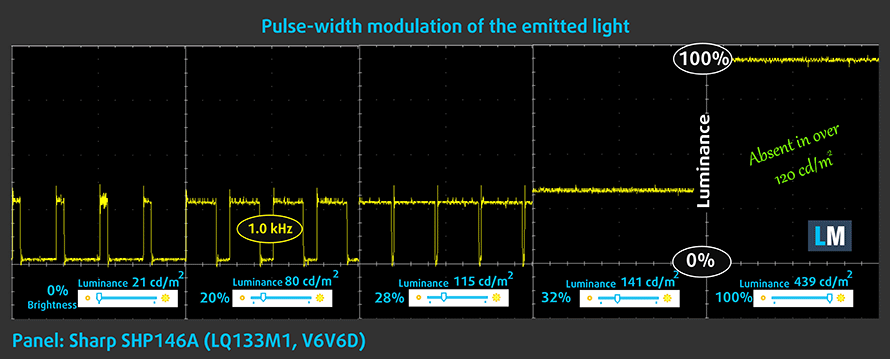 Dell XPS 13 9365 configurations