Facebook's latest update brings a picture-in-picture mode for videos, makes them start playing with sound automatically (video)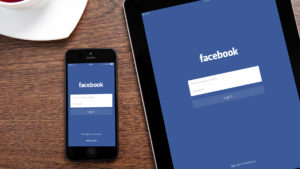 Facebook is trying its best to stimulate users to watch more videos on the social network. And the latest update is exactly aimed at this. From now on you will be able to put any video you play on Facebook in a small window that looks familiar to picture-in-picture mode and continue scrolling through your news feed. This nifty feature will even work if you close the app. This way you can enjoy videos while browsing through other applications.
The other part of the update isn't particularly as interesting as the first one. From now on when you come across a video it will automatically play with the sound turned on and fade away if you scroll past it. We see how this feature could save a little of your time because you won't have to tap the sound on every time you want to hear it but we think that it could become annoying especially on some occasions. For instance, imagine you are in a public place and something that could embarrass you starts playing on max volume or you just want to keep it down. Fortunately, you can disable this feature either by putting your phone on silent or disabling it from the settings menu.
Finally, a dedicated Video app is going to come soon to platforms like Samsung Smart TV, Apple TV, Amazon Fire TV, and others.
If you need a new smartphone you can check some deals over here: http://amzn.to/2ljIzwN