First image of Samsung Galaxy S8, probable announcement on March 29th
There is a lot of hype around the Galaxy S8 release especially after the disaster that happened with the Note 7. In the past few months, tons of rumors were spotted but now we have quite promising information. According to a Venture Beat report, Samsung's new flagship will get unveiled on March 29th.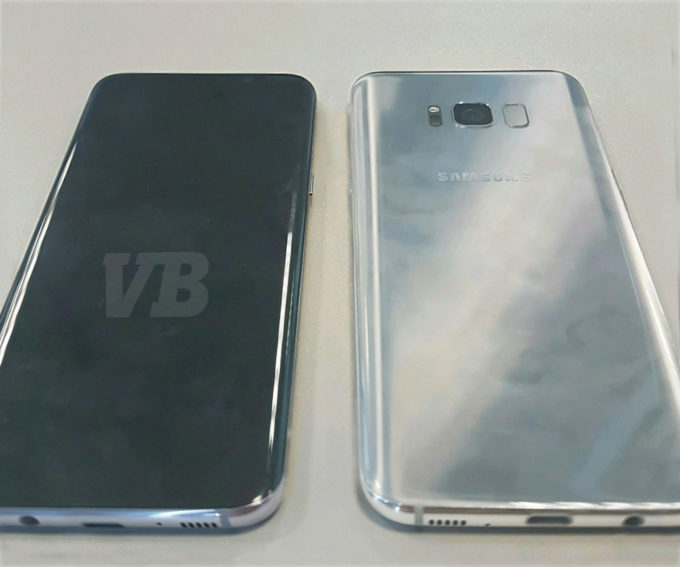 The report gives us a lot of information apart from the announcement date. There will be two models – one with a 5.8-inch diagonal and one with a 6.2. Both versions will have curved screens like the edge version of S6 and S7. They will run on the newest Qualcomm Snapdragon 835 chip or Samsung's own Exynos and 4GB of RAM. Storage capacity will be 64GB but there will be a microSD card slot supporting cards up to 256GB.
Maybe most interesting is the leaked image of the device. As you can see, the back has a nearly same design as last year's S7 with only the fingerprint sensor added. The front is what drags our attention. The iconic Samsung Home button and two capacitive keys are gone. Particularly, this is not much of a surprise as many rumors claimed that before but it's still nice to see it.
Additionally, a feature called Samsung DeX will enable desktop-like experience similar to Microsoft Continuum. The S8 duo should release in Europe on April 21st with a price tag of €799 for the 5.8-inch model and €899 for the 6.2-inch version according to the source.
Meanwhile, you can check all available Samsung smartphones here: http://amzn.to/2kybbmf