Flash sale on Xiaomi notebooks – get your Mi Air from $499.99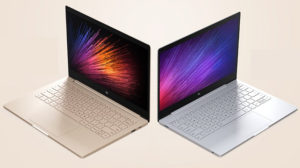 GearBest is known for its sudden flash sales that sometimes halve the prices. Such a sale is going right now and you can get a Xiaomi laptop for a very good price. There are two 13-inch models on sale and two 12-inch ones.
You can check the available deals over here: https://www.gearbest.com/promotion-xiaomi-air-laptop-special-1083.html?lkid=11172333
The first one is the Xiaomi Mi Air 13 with the 7th generation Intel processor. The Mi Air 13 features a 13.3-inch Full HD (1920 x 1080p) IPS display. It packs 8 GB of DDR4 RAM and 256 GB M.2 SSD. This is the newest version of the laptop that features a 7th generation Core i5-7200U and the new GeForce MX150 dedicated GPU. Like any other Xiaomi notebook, the Mi Air 13 has a thin all-metal aluminum body that weighs only 1.3kg. You also get a fingerprint sensor with this model. The current price of it is $849.99.
For almost $200 less you can purchase the older version of the Mi Air 13 equipped with the 6th generation Core i5-6200U. This model is almost identical to its successor. It has the same 1080p IPS panel and aluminum chassis, however, it lacks the fingerprint sensor. It also features the older GeForce GTX 940MX instead. The memory configuration is the same – 8 GB of DDR4 RAM and 256 GB SSD. The price of this model is $683.99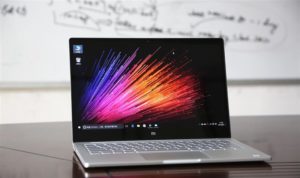 There are also two 12-inch models on sale. They are both powered by a 7th generation processor but have a few differences. The higher priced one is equipped with a more powerful Core i5-7y54. It features a 12.5-inch Full HD (1920 x 1080p) IPS display which translates into higher pixel density than the Mi Air 13 models. It packs 8GB of RAM and 256 GB of SSD just as the Mi Air 13s but the RAM is LPDDR3 standard instead of DDR4. The Mi Air 12 also relies on the integrated HD Graphics 615. It has no fingerprint sensor. This model costs $569.99 at the moment.
The other version of the Mi Air 12 is powered by a lower-end Core m3-7y30. Other than that, it is mostly the same setup. It has the same Full HD panel and relies on the integrated GPU. It features 8 GB of LPDDR3 RAM but the SSD is down in capacity to 128 GB. This is the most affordable model and it can be yours for just $499.99.
You can check the available deals over here: https://www.gearbest.com/promotion-xiaomi-air-laptop-special-1083.html?lkid=11172333