GSmart Guru GX fails to meet our expectations in terms of battery life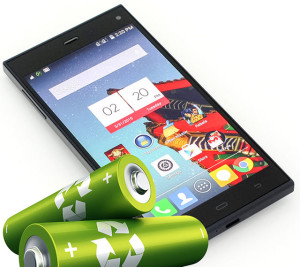 The review of GSmart Guru GX is to be published soon and we would like to turn your attention to one of the very few bad sides of the device – battery life. We have already mentioned the other drawback of the phone – the performance of the screen under direct sunlight. These are two of the very few bad (but kind of important) sides of the device, in every other aspect its performance is good, if not great.
GSmart Guru GX has a 2300 mAh battery. Keeping in mind the class of the device this capacity is considered normal. The smartphone performed decently in most of our battery tests, but we can't hide our disappointment about the result in the 3D gaming test.
All the tests we ran were under the same conditions, as always – 120cd/m2 screen brightness, turned on Wi-Fi, turned off GPS and Bluetooth.
During a phone call the battery of Guru GX would last for 565 minutes. With a full charge the battery will get you 447 minutes of web browsing or 414 minutes of video playback. So far, so good, the device holds up well for a mid range phone, but in our 3D gaming test, performed using Epic Citadel, Guru GX got a disappointing result of 143 minutes.
We hope that the battery life will be increased with the next few patches. Keep in mind that the device we tested was a sample, so the final product could show different results.
You can find more information and test results about the new GSmart Guru GX in our in-depth review, which we will publish very soon.