GTA V gets benchmarked on the new Dell Alienware 15 (Early 2015) with GeForce GTX 965M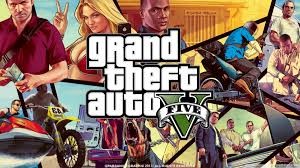 We are constantly trying to bring the latest and most suitable games for benchmarking on the gaming laptops we are reviewing. Our latest review was on the Dell Alienware 15 (Early 2015) and we got the pleasure to try out some GPU-demanding games, including Grand Theft Auto V.
The Alienware 15 features a GeForce GTX 965M GPU with Intel Core i5-4210H CPU and the good news is that the notebook will handle the GTA V, at low and medium settings, just fine. We did notice, however, that the lack of more VRAM (in our case 2GB GDDR5) will have a significant impact on the performance at higher settings. The performance drop between medium and high settings is big, but the game offers a big range of graphics customization so you can set your visuals to best suit your taste.
You can read the full review here or you can just take a look at the GPU performance and gaming tests here.