Hands-on: Lenovo breaks CES with ThinkPad notebook featuring OLED display, ultra-thin and light Yoga 900S and more
Lenovo just released the thinnest convertible currently on the market – the Yoga 900S. Along with the Yoga laptop, the Chinese powerhouse intrigued most of us with the super-premium offering from the ThinkPad Yoga family with OLED panel and a portable new addition to the IdeaPad lineup.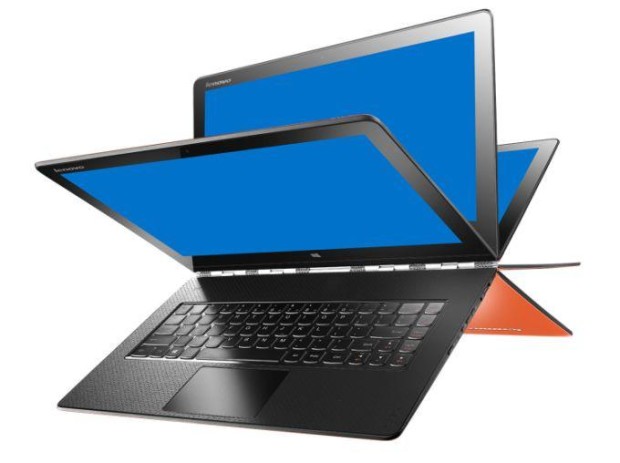 Let's start with the world's thinnest convertible – the new Yoga 900S. The device is only 12.8 mm thick and weighs just around 999 grams due to the carbon fiber construction making it extremely portable. It also runs on Intel's new Core m7 processors providing up to 10.5 hours of video playback. That's rather impressive considering the fact that you can do your work in tablet mode as well. The 360-degree signature watchband makes it possible for you to enjoy content on the QHD (2560×1440) screen in every situation. The new feature that comes with the Yoga 900S, however, is the optional active pen for easy note taking and doodling, for example.
The second notebook that really caught our eye is the new ThinkPad X1 Yoga that just stepped up the game in this class. The business-oriented notebook boasts not only rotating 360-degree hinge but also adopts one of the first OLED displays on the laptop market. We hope that more devices will follow with this technology. The laptop uses Samsung's OLED 14-inch panel with 2560 x 1440 resolution but if you think this is a bit over the top, you can settle for the standard 1080p IPS LCD panel as well as the 1440p, which is also available for the IPS version. However, the OLED is a big hit since it delivers brighter screen, deeper blacks, and wider color gamut coverage so it's really worth considering. We've all seen the benefits from such technology numerous times on smartphones.
Aside from the iconic spill-resistant and retracting keyboard and trackpad (while in tablet mode), the ThinkPad X1 Yoga comes with super-fast PCIe NVMe SSD variants that go up to 1TB, Core i7 ULV Skylake CPU with vPro, 16GB of RAM, USB 3.0, mDP, full-sized HDMI and optional 4G connectivity from Qualcomm Snapdragon X7 LTE modem. The whole system measures at 16.7 mm thickness and weighs just 1.27 kg. It will be available this month but you will have to wait for the OLED variant until April with a starting price of $1 449.
Finally, the IdeaPad 710S fills a small gap that has been missing in Lenovo's notebooks lineup for so long. The new IdeaPads are light, portable, but speedy. The 13-inch laptop features ultra-thin bezels, 6th Gen Intel Core CPUs in different flavors and optional Iris graphics, 1.16 kg weight, and, of course, PCIe SSD storage support.