HDMI 2.1 – 8K @ 60Hz, 4K @ 120Hz, dynamic HDR, Variable refresh rate, 48Gbps bandwidth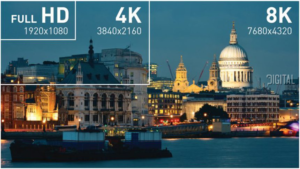 The new version of HDMI – HDMI 2.1 was officially detailed in a press release from HDMI Forum. It is said to launch in Q2 2017. Here's what Robert Blanchard of Sony Electronics, president of the HDMI Forum had to say:
"This new release of the specification offers a broad range of advanced features for enhancing the consumer entertainment experience, as well as providing robust solutions to the commercial A/V sector.
This is part of the HDMI Forum's continuing mission to develop specifications for the HDMI eco-system that meet the growing demand for compelling, high-performance and exciting features."
The new version will include options like Dynamic HDR, 48Gbps bandwidth, higher refresh rates and resolutions like 8K@60Hz and 4K@120Hz and a feature called "Game Mode VRR" which will ensure more fluid gameplay.
Here are the new features as they are in the press release:
Higher Video Resolutions support a range of higher resolutions and faster refresh rates including 8K60Hz and 4K120Hz for immersive viewing and smooth fast-action detail.
Dynamic HDR ensures every moment of a video is displayed at its ideal values for depth, detail, brightness, contrast, and wider color gamuts—on a scene-by-scene or even a frame-by-frame basis.
48G cables enable up to 48Gbps bandwidth for uncompressed HDMI 2.1 feature support including 8K video with HDR. The cable is backwards compatible with earlier versions of the HDMI Specification and can be used with existing HDMI devices
eARC supports the most advanced audio formats such as object-based audio, and enables advanced audio signal control capabilities including device auto-detect.
Game Mode VRR features variable refresh rate, which enables a 3D graphics processor to display the image at the moment it is rendered for more fluid and better detailed gameplay, and for reducing or eliminating lag, stutter, and frame tearing.
You can check all sorts of HDMI accessories over HERE.