Here are some sample photos that we've captured with the new Lenovo Vibe Shot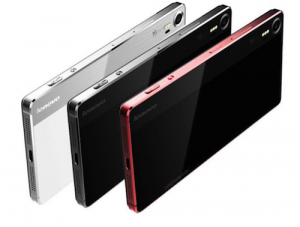 Lenovo has introduced its new Vibe Shot smartphone at MWC 2015 and it's aimed to bring more of a camera performance, quality design, and big battery, but the hardware isn't the best we can find, though (Snapdragon 615 – a mid-ranged octa-core CPU with Adreno 405 GPU). However, the smartphone isn't introduced as a flagship too, so we would expect good performance in the area which the handset should excel.
Nevertheless, we are here to show you some of the photos we've taken with Vibe Shot's camera. It uses 16MP sensor backed up with optical image stabilization and triple-LED flash, whtich is an interesting concept we are eager to test in low-light conditions. The video recording capabilities aren't that impressive, though. It cannot record in 4K and the 1080p videos are snapped in 30 fps rather than 60. So, here are some initial shots taken with the smartphone.

Wait for our detailed review as we are going to assess the camera capabilities even further.