Here are the specs of the new MSI GS63VR and GS73VR with NVIDIA GeForce Max-Q GPUs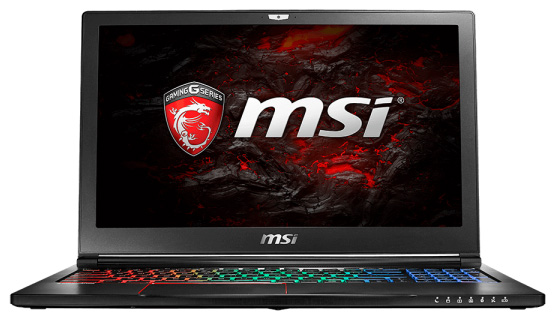 The headline is quite self-explanatory – we are about to present you the specs of the new GS63VR and GS73VR notebooks by MSI. Although, we only have the technical specs the fact that they will feature the new NVIDIA GeForce Max-Q GPUs means that we can expect some thin and light gaming beasts.
The GS63VR and GS73VR 7RG Stealth Pro are respectively the 15.6 and 17.3-inch models. They will both come in two versions – one with a 4K display and one with 1080p. The 1080p panels will feature high refresh rates of 120 Hz for more immersive gameplay. On the other hand, the 4K panel of the GS73VR appears to be great not only for gaming but for color-sensitive work too because it covers 100% sRGB colors used in NTSC.
In terms of specs, you will get a 7th generation Intel Core i7-7700HQ with four cores and eight threads, 6 MB of Smart Cache and base clock of 2.8 GHz. This is backed up by 16 GB of DDR4 RAM. As we already mentioned, the GS63VR and GS73VR will come with Max-Q versions of the GeForce GTX 1070 with 8 GB of GDDR5 memory.
Storage options as 512 or 256 GB NVMe SSD + 1 TB HDD but we suggest that this will be customizable. It is important to note that the notebooks will ship with Windows 10 Home preinstalled.
Meanwhile, you can check all available MSI products over here: http://amzn.to/2sEgFgn