How does the new BluelightShield from Acer work and does it protect your eyes well?
The latest Aspire lineup features special technology for known as BluelightShield – it lessens eye strain by reducing blue light emission from notebook displays. It has four different modes and, according to the manufacturer, even the lowest settings will result in an 18%  reduction – as effective as a pair of conventional anti-blue-light glasses.
The second option, "Mid/High reduction" will reduce blue light emission by 36% and 54%, respectively. The third one – "Long Hour Mode" is professionally tuned by Acer's optical engineers so that you can use your machine for extended periods of time without worrying about eye strain.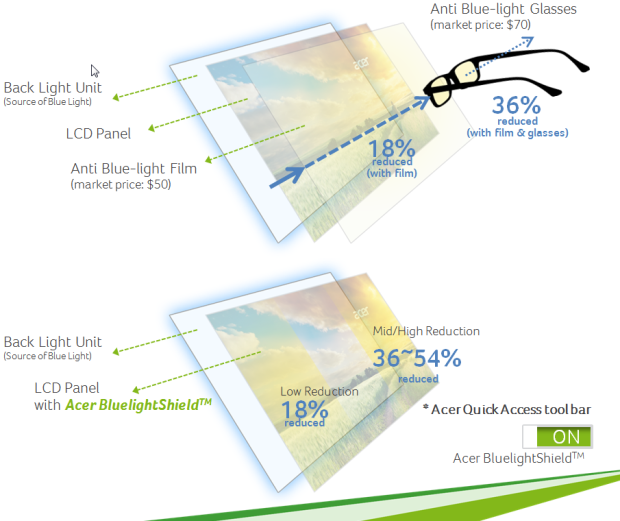 We already put an engineering sample of the new Acer Aspire V3-574 through a test (which takes advantage of this technology) and ascertained a presence of Pulse-Width Modulation, but Acer contacted us and told our team that the production unit will have a different panel which doesn't suffer from PWM. We're going to receive one in a couple of days and you can rest assured that we'll check, so stay tuned for our in-depth review.