HP and Acer release their Windows Mixed Reality hardware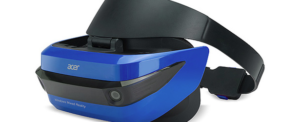 Microsoft's Mixed Reality platform is growing in hardware. Now there two available headsets apart from Microsoft's own HoloLens. HP and Acer have both released their affordable headsets prices at $329 and $299 respectively which is a major saving over the $3000 HoloLens platform.
Although the two headsets are available on the Microsoft Store, they are exclusive to US territory and buyers are advised that the devices are "available for developers only".
Acer's $299 headset feature two square displays with a 1440 x 1440p resolution for a total resolution of 2880 x 1440p. It includes two cameras on the front panel that reproduce the user's surroundings, helps sensing depth and track head movement. They are more suitable for AR instead of VR.
The 329-dollar HP offering is pretty much identical. It again features two square displays for a total resolution of 2880 x 1440p and a pair of cameras on the front. It supports multiple peripherals too.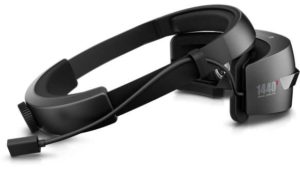 We should note that apart from the headsets being designed for developers and available only in the US, you will need a high-end system to use them if you get a hold of one. This means an Intel Core i7 or AMD Ryzen 7 1700 or better backed up by at least 16 GB of RAM and a GTX 980 or 1060 or Radeon RX 480 with 8 GB of VRAM minimum. The headsets will also run only on Windows 10 Creators Update with Developer Mode enabled.
Overall, this is not big news for the consumer but we are happy to see that the Windows Mixed Reality platform is expanding. Sooner than later it might become an attractive deal.
Meanwhile, you can check out all VR headsets over here: http://amzn.to/2vnNBgy