HP refreshes its Spectre x360 2-in-1 notebook – new features are mostly welcome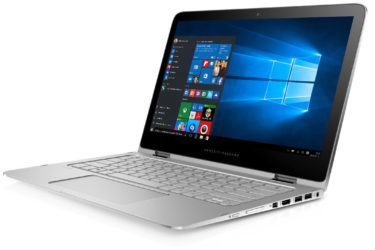 Like most other manufacturers, HP is refreshing its products for 2017 with the new Kaby Lake processors and other upgrades. Today we will be talking about the 2-in-1 convertible notebook – the Spectre x360. As we mentioned above, the upgraded version of the laptop will come with a Kaby Lake processor that is the Core i7-7500U for the 15-inch model. In fact, all configuration will run on a Core i7 processor.
The U in the name of the processor stands for ULV (ultra-low voltage) and the Core i7-7500U has a TDP of just 15W. This should translate into a long battery life. Speaking of battery life, the battery inside the notebook has an increased capacity of 79.2Wh (formerly 63Wh). Of course, a bigger battery comes with its downsides too – there is less space for other components. The laptop has gained 4 ounces now weighing at 4.43 pounds but what really matters is that the Spectre x360 lost two of its USB 3.0 ports and a mini DisplayPort in favor of a single USB Type-C port which means you may stumble upon some connectivity issues.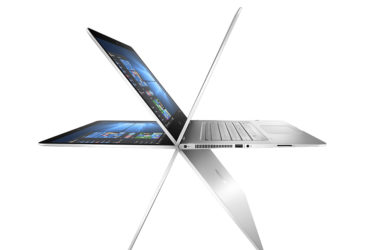 However, it's interesting to see a discrete graphics card in all configurations though it's not the new NVIDIA GTX 1050 – it's the older GTX 940MX. The 15-inch screen also has 4K UHD (3840x2160p) resolution instead of the Full HD (1920x1080p) that we had in last year's model. This will certainly be a welcomed change for some but we don't think that it's necessary for most users.
The base model will come with 256GB of SSD storage and 8GB of RAM. The price is a bit higher than last year's base model ($1280 instead of $1150) but the specs are also considerably higher.
Meanwhile, you can check all available HP notebooks here: http://amzn.to/2jBLoJM