HP updates its portfolio of premium devices just in time for the holidays
HP just announced the refreshed variants of its well-known Spectre and ENVY lineups that include portable devices and AIO for your home. In general, all devices now sport smaller footprint than before, overhauled design for lighter and slimmer chassis and, of course, more powerful and energy-efficient hardware thanks to the larger batteries and Intel's latest 7th Generation Kaby Lake chips.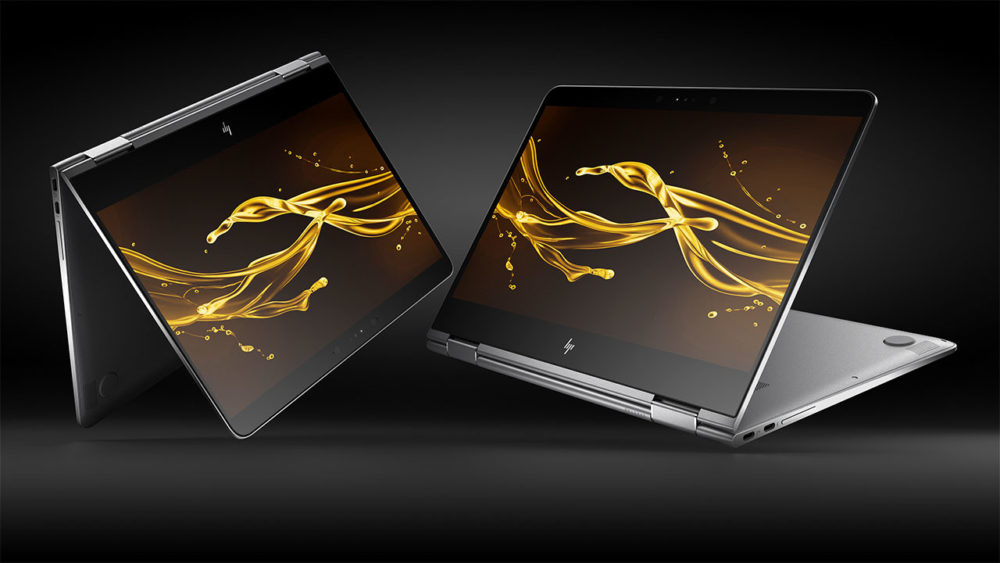 Let's begin with the Spectre x360, which is believed to be one of HP's most finest versatile business solutions. It's now 13% thinner and 11% lighter than its predecessor (this translates into 13.88 mm thin profile and 1.29 kg light chassis) while packing a larger 57.8Wh battery bumping up the rating up to 15 hours of battery life, which is also a solid 25% increase in battery endurance. It's also important to mention that HP has included the so-called HP Fast Charge technology that allows for 90-minute charge in exchange for 90% of the capacity. This translates into 13.88 mm thin profile and 1.29 kg light chassis. The footprint of the machine is also greatly decreased with up to 10 mm on each side thanks to the near borderless display. Speaking of which, it's now rocking a new hinge design and 13.3-inch diagonal while offering a Full HD resolution. Last, but not least, Intel's latest 7th Generation Core i5 and Core i7 CPUs will be running the show paired with up to 1TB of M.2 PCIe NVMe SSD. The Spectre x360 is going to start on 12th of October at $1 049.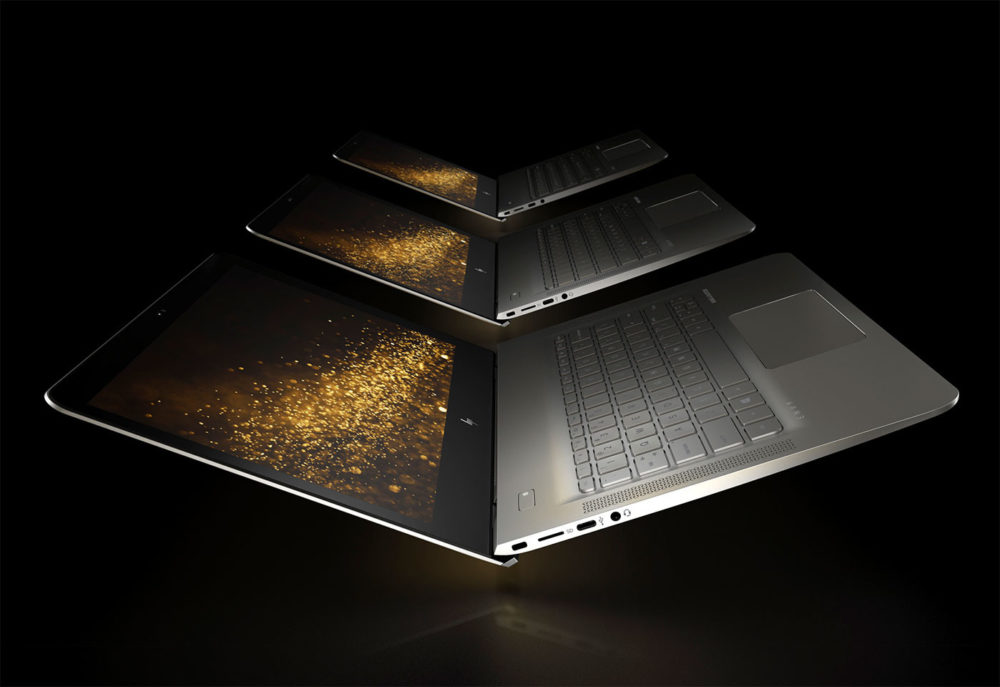 As for the HP ENVY laptop, it's offered as a more affordable solution compared to the Spectre x360 but doesn't exclude the all-aluminum construction and premium design. On the contrary to the Spectre x360, the new 13-inch ENVY ups its weight and height to 1.43 kg and 14 mm from the previous generation but now offers a lot more battery performance and the new Kaby Lake Intel chips powering up the device. The display options include QHD+, UHD and Full HD while touch options are available for the QHD+ variant. For a 13-inch laptop, the UHD and QHD+ models will deliver an amazing pixel density and a lot of pixels to be lit up by the battery. Storage configurations also include 1TB M.2 PCIe NVMe SSD while the memory can go up to 16GB. HP's Fast Charge feature is also available. The starting price of the product is $849 and will be available on 26th of October.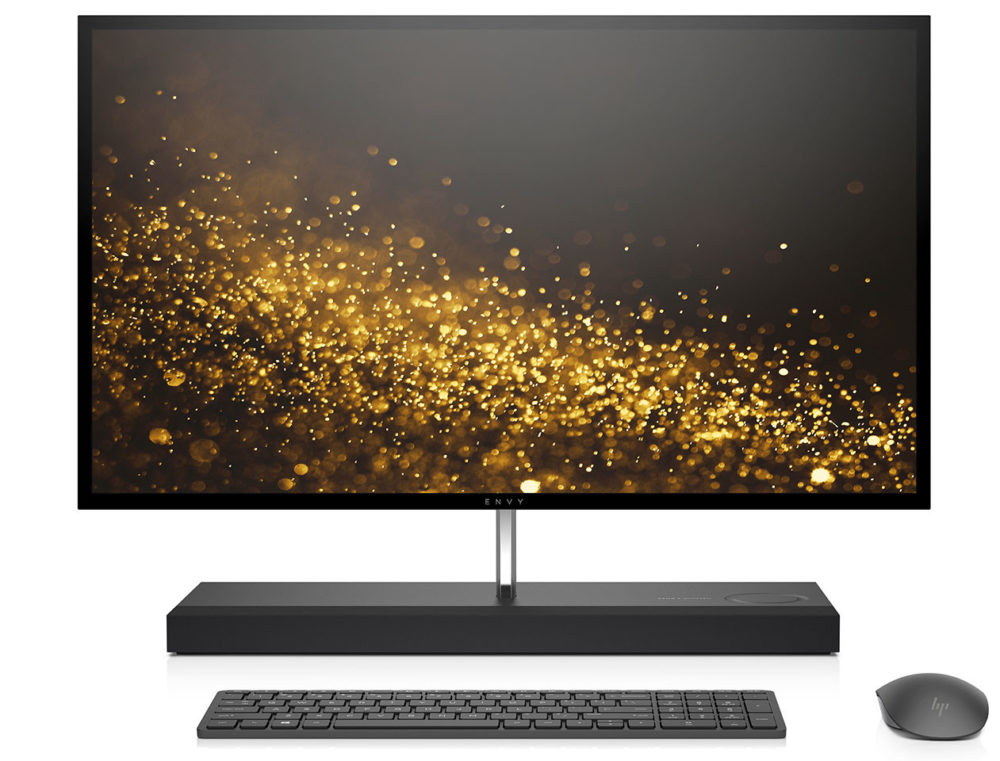 And now the HP ENVY AIO 27. It's an all-in-one device with stunning 27-inch IPS display with QHD resolution, which comes with some cool perks. It can be connected as an external display for your notebook, it's just 15 mm thin, it's tuned for better color accuracy while watching movies or editing color-sensitive content and features HP's first low blue light mode. Processor options include the Core i5 and Core i7 chips for desktops part of the Skylake generation paired with a mobile NVIDIA GeForce GTX 950M GPU but with the updated 4GB GDDR5 VRAM. Storage variants include the usual SSDs and HDDs going up to 256GB and 2TB, respectively. It's expected to land this October at $1 299.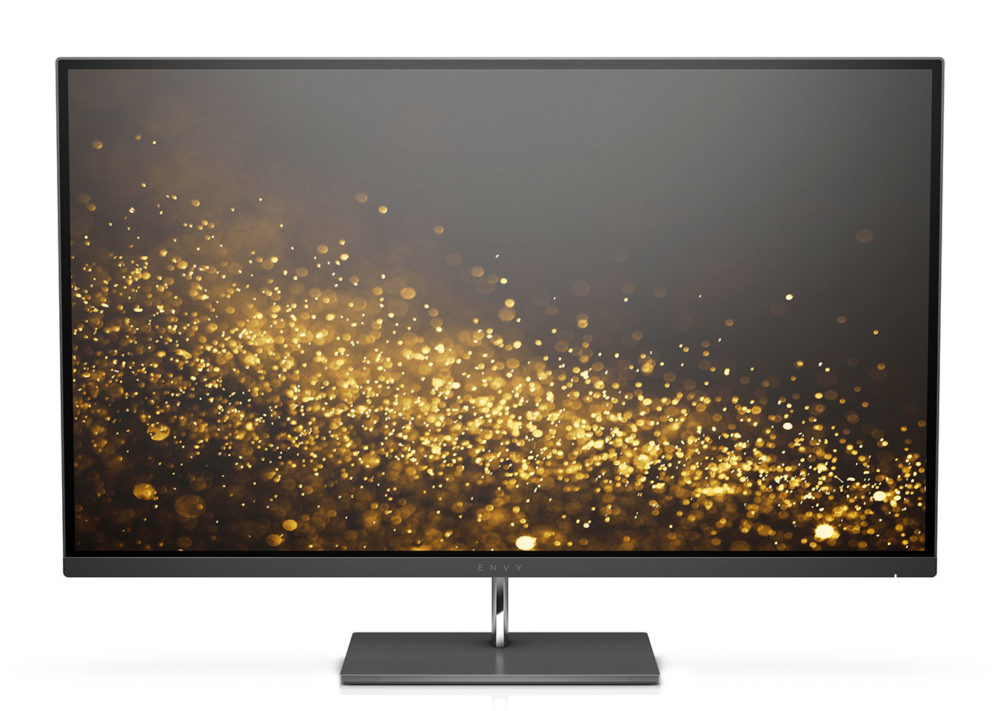 Finally, HP's ENVY 27 Display will utilize the 4K UHD resolution featuring thin aluminum stand and, of course, nearly borderless panel. Other notable features include AMD's FreeSync technology, more than 99% sRGB coverage and can also be used to charge your laptop or mobile device with up to 60 watts of power. The monitor will start at $499 but it's expected to arrive on the 4th of December.
Until these devices are released, you can browse the currently available Spectre and ENVY devices.