If you have one of these HP notebooks, you might have a pre-installed virus-keylogger (+FIX)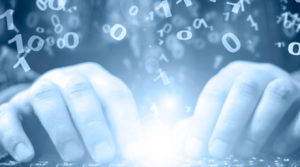 Keyloggers are types of viruses which record everything you type on your keyboard. This is one of the best ways for hackers to steal your private information such as credit card numbers and passwords. Usually, if you're careful and you don't try to get the iPhones "you win" every day or meet the "beautiful girls in your area", chances are that you won't ever have problems with your PC.
But what if your laptop has a pre-installed virus in the operating system? This is the case with not one but 28(!) notebooks from HP's portfolio. The Switzerland-based security company Modzero have found out that the audio driver in the laptops from the list below (since at least Christmas 2015) has a major security flaw.
If you have one of these laptops, here's what you should do:
Delete MicTray executables and log files. Deleting the Scheduled Task is not sufficient, as Conexant's Windows Service CxMonSvc will launch MicTray otherwise. The executable is located at c:\Windows\System32\MicTray64.exe, the MicTray log file is located at C:\Users\Public\MicTray.log
Here are all the laptops known to be affected:
HP EliteBook 820 G3 Notebook PC
HP EliteBook 828 G3 Notebook PC
HP EliteBook 840 G3 Notebook PC
HP EliteBook 848 G3 Notebook PC
HP EliteBook 850 G3 Notebook PC
HP ProBook 640 G2 Notebook PC
HP ProBook 650 G2 Notebook PC
HP ProBook 645 G2 Notebook PC
HP ProBook 655 G2 Notebook PC
HP ProBook 450 G3 Notebook PC
HP ProBook 430 G3 Notebook PC
HP ProBook 440 G3 Notebook PC
HP ProBook 446 G3 Notebook PC
HP ProBook 470 G3 Notebook PC
HP ProBook 455 G3 Notebook PC
HP EliteBook 725 G3 Notebook PC
HP EliteBook 745 G3 Notebook PC
HP EliteBook 755 G3 Notebook PC
HP EliteBook 1030 G1 Notebook PC
HP ZBook 15u G3 Mobile Workstation
HP Elite x2 1012 G1 Tablet
HP Elite x2 1012 G1 with Travel Keyboard
HP Elite x2 1012 G1 Advanced Keyboard
HP EliteBook Folio 1040 G3 Notebook PC
HP ZBook 17 G3 Mobile Workstation
HP ZBook 15 G3 Mobile Workstation
HP ZBook Studio G3 Mobile Workstation
HP EliteBook Folio G1 Notebook PC
You can find all available HP products on the market here: http://amzn.to/2r9fAMs