Intel are reportedly decreasing Pentium G4560 production to improve Core i3 sales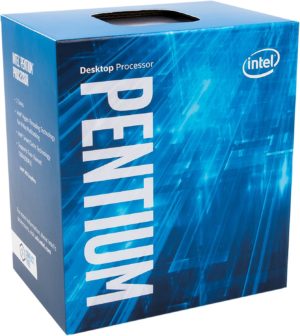 Pentiums have come a great way since their initial release way back in 1993. Back in January this year, Intel introduced the Pentium G4650 which changed the term "budget gaming". It was the first ever Pentium to feature Hyper-Threading thus closening the gap between Pentiums and Core i3s.
It has two physical cores and four threads clocked at 3.50 GHz and it also features 3 MB of SmartChache (L2) instead of 2 MB as the previous Pentium models. Making the Pentium Hyper-Threaded gaming on it paired with a budget graphics card like the GTX 1050 or 1050 Ti was more than pleasant. Getting 60 frames per second on medium to high graphics was no problem. Furthermore, the 3.5 GHz clock gave the Pentium a good enough single-thread performance as well.
All these improvements made it quite popular among gamers on a tight budget. Back in February, when it hit the market you could have ordered it for around $64 and currently, we see it listed around $80. Even with this higher price it still far cheaper than the Core i3-7100 which comes at around $120. $40 may not seem as much but they are relevant when you are on a really tight budget and why actually give more when you can give less?
The Core i3 models still have some advantages like a better iGPU, slightly higher clock speed and most importantly support for the AVX2 instruction set which comes in handy for video editing but is barely an advantage for gamers. In other words, Pentiums like the G4560 basically offer almost the same performance as the low-end Core i3 models but for a lower price rendering the i3s obsolete for budget gamers.
With all that said, a report from Digiworthy claims that Intel is going to shrink the production of G4560s so that it can boost the sales of its Core i3 models. This will result in a price increase for the G4560 and it might stop being the best budget solution out there. So grab your Pentium while it's still cheap.
You can check out all Intel Pentium models over here: http://amzn.to/2uMKmgc
and follow the price of the G4560 over here: http://amzn.to/2tDSOQ9