Intel Core i5-6300U vs Intel Core i5-6200U – benchmarks, specs sheet and features
Users often come up with questions whether it's worth opting for the more expensive configuration of a particular notebook and since the market is starting to adopt the relatively newer Core i5-6300U, we thought it would be a good idea to shed some light onto the matter. To see if the few extra bucks are worth for the Core i5-6300U and does it really make a difference in real-life usage.
First off, both CPUs are part of the Skylake generation and deliver mostly the same performance but the Core i5-6300U offers a set of features that might be useful to some users and not so important to others. We are referring to the so-called vPro umbrella of features that include Hyper-Threading, Turbo Boost 2.0, VT-x, Trusted Execution Technology and Intel Active Management Technology. When the vPro branding was launched, though, it was identified mostly with the AMT feature but of some time now the vPro technology isn't limited to just to the AMT. Here, let's have a closer look at bot chips before we make a thorough verdict.

Intel Core i5-6300U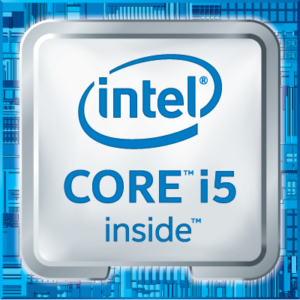 Intel's Core i5-6300U is a ULV (ultra-low voltage) processor released during September 2015 but finds its way into notebooks later on. It's basically an updated version of the Core i5-6200U with marginally better performance and adopting the so-called vPro technology, which in practice is an umbrella marketing term for a collection of features.
The chip is manufactured by 14nm FinFET manufacturing process, it has two cores ticking at a maximum of 3.0 GHz or 2.9 GHz with two active cores while the base frequency is 2.4 GHz. The slightly improved clock rates promise better overall performance than the former Broadwell Core i7-5500U.
The power consumption is 15W like the rest of the ULV CPUs and that includes the dual-channel DDR4-2133/DDR3L-1600 memory controller and the integrated GPU. Speaking of which, it's Intel HD Graphics 520 featuring 24 EUs (Execution Units) clocked at 300 – 1000 MHz. Moreover, the TDP can be configured by the manufacturer and can reach 7.5W.
You can browse through our top CPUs ranking: http://laptopmedia.com/top-laptop-cpu-ranking/
Here you will find other useful information and every notebook we've tested with this processor: http://laptopmedia.com/processor/intel-core-i5-6300u/

Intel Core i5-6200U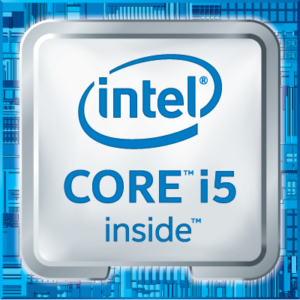 Intel Core i5-6200U is a 6th generation dual-core CPU. It is manufactured using 14 nm FinFET process, meaning it's part of the Ultra-Low Voltage lineup.The CPU is clocked at 2.3GHz, but thanks to the Turbo Boost technology it could automatically increase its clock speeds up to 2.8GHz for a single core and 2.7GHz when two cores are functioning. It is designed using Intel's Skylake architecture allowing it to have similar performance to Intel Core i7-5500U, which is part of the Broadwell lineup. The CPU boasts four logical cores and 3MB level 3 cache. It consumes 15W of energy and can operate at a maximum temperature of 100 degrees Celsius.
The SoC also integrates Intel HD Graphics 520. Its performance is similar to that of NVIDIA's GeForce GT 820 GPU. The GPU can be clocked at up to 1000MHz. The SoC supports the Dual-Channel DDR3L-1600/DDR4-2133 Memory Controller, HyperThreading, AVX, AVX2, Quick Sync, Virtualization and AES-NI technologies.
You can browse through our top CPUs ranking: http://laptopmedia.com/top-laptop-cpu-ranking/
Here you will find other useful information and every notebook we've tested with this processor: http://laptopmedia.com/processor/intel-core-i5-6200u/

Benchmarking
Synthetic benchmarking isn't always the best way to determine the performance of a CPU or GPU but it gives us a good glimpse of how the reviewed unit stacks against some competitors. It gives us figures to work with and determine performance gains/losses.
Anyway, as you can see from the graph below, the performance gap between both CPUs is rather marginal at best. The Core i5-6300U scored merely ~3-4% better than the Core i5-6200U and this might be solely on the higher clock rates since the Core i5-6300U is clocked at 2.4 – 3.0 GHz while the Core i5-6200U ticks at 2.3 – 2.8 GHz.

Results are from our Photoshop benchmark test (the lower the score, the better)
Results are from the Fritz chess benchmark (the higher the score, the better)
Dell Latitude 15 E5570 CPU variants
Here you can see an approximate comparison between the CPUs that can be found in the Dell Latitude 15 E5570 models on the market. This way you can decide for yourself which Dell Latitude 15 E5570 model is the best bang for your buck.
Note: The chart shows the cheapest different CPU configurations so you should check what the other specifications of these laptops are by clicking on the laptop's name / CPU.
Results are from the Cinebench 20 CPU test (the higher the score, the better)
Results are from our Photoshop benchmark test (the lower the score, the better)
Results are from the Fritz chess benchmark (the higher the score, the better)
You can find the available Intel Core i5-6300U-powered notebooks here: http://amzn.to/2a95DoT
And the available Core i5-6200U systems here: http://amzn.to/2a95npY

In the end, it's all about the vPro
Okay, we've learned now that the there are no significant performance gains with the Core i5-6300U over the Core i5-6200U, why should you still opt for the Core i5-6300U? There are two main reasons and if either of those don't really matter to you, we suggest saving a few bucks and choose the more affordable configuration that doesn't include the Core i5-6300U.
First of all, it's faster, more future-proof and adopts the newest Skylake features that are missing from the previous Broadwell generation. It also overtakes the high-end Core i7-5500U and Core i7-5600U chips despite the higher clock rates both of those processors offer. This is an indication of the more polished Skylake architecture and a solid reason to go for the newer chip.
Secondly, and probably the most important key selling point of the Core i5-6300U, the vPro technology bringing numerous benefits. That's, of course, you will actually make use of those vPro-branded extra features. We will try to break down some of them for you and help you decide.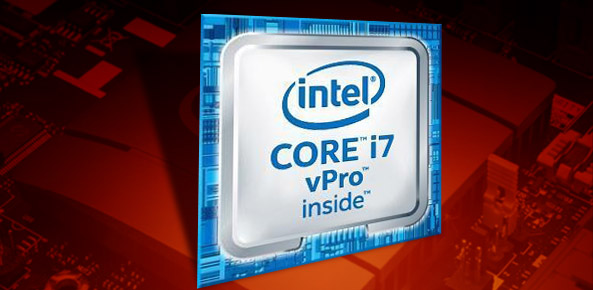 As we already stated, the vPro technology isn't a feature of its own but a marketing umbrella for several mostly security-related implementations. Some of them are well-known technologies that make their way into non vPro chips as well.
– Multi-core and multi-threaded operation, a.k.a. Hyper-Threading – emulating one virtual core for each physical one increasing the overall performance of the chip.
– Intel Active Management Technology (Intel AMT) – a set of hardware-based features that allow the remote control of a PC even if it's turned off or the OS is down. There are a lot of business that can benefit from this.
– Remote configuration technology for AMT – remote access is possible even if no OS or other software management agents are installed while keeping things secure at the same time.
– Wired and wireless network connection for laptops.
– Intel Trusted Execution Technology (Intel TXT) – a security-related feature that establishes a trusted environment in order to keep sensitive information safe. It also protects the data during system shutdowns, which is actually a very vulnerable period.
– Support for IEEE 802.1x Cisco Self Defending Network (SDN) and Microsoft Network Access Protection (NAP) in laptops – allows for the vPro to store secure state of the machine so that the network can authenticate the system before the OS is loaded and allowed to the network.
– Intel Virtualization Technology, including Intel VT for memory and CPU – hardware-based technology that allows a system to run multiple OSs or run a certain application in separate space in order to protect sensitive data. In other words – virtual PC on a physical system.
– Execute disable bit – if the OS supports the NX bit feature, it's used to prevent buffer overflow attacks.
– Support for Microsoft Windows Vista with Vista BitLOcker with a Trusted Platform Module 1.2 and also support for Windows Aero graphical UI.
So if you happen to need any of these features, which aren't all included in the Core i5-6200U, then you will probably have to opt for the more expensive Core i5-6300U despite the minor performance difference.