Intel Core i7-6500U (Skylake) early benchmark results and more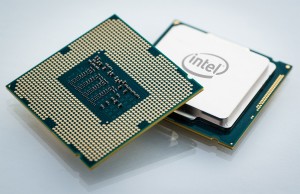 We've already let you in on a secret that the new Core i7-6500U CPU from Intel's latest generation Skylake processors is in our hands and we are eager to check its performance.
The first set of tests are in and the Core i7-6500U scored 3.28 on Cinebench 11 and 298 on Cinebench 15. That's a tad better performance than its predecessor Core i7-5500U that we reviewed earlier this year that reached 3.21 points on Cinebench 11, 278 on Cinebench 15 and 436 on NovaBench. That's around a merely 3-4% performance increase. We've also included our usual benchmarks like NovaBench (CPU) with score of 476 points, Fritz with a score of 5931 and Photoshop real life custom workload with a time of 20.04 seconds. Stay tuned for more information.