LaptopMedia's YouTube channel hit 10 000 000 views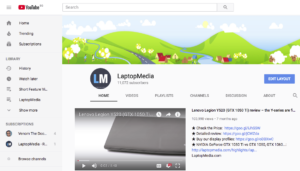 Although we're more focused on our latest project – the Laptops Specs System, we haven't forgotten our YouTube channel which surprised us with a pleasant milestone – 10 000 000 views. In addition to the laptop video reviews in the channel, you'll find some unboxings and gameplay benchmarks of the latest notebook GPUs like the Max-Q versions of GeForce GTX 1060 and GTX 1080.
If you'd like, you can subscribe to our YouTube channel so you can always be up to date with our videos.
Of course, if you have any ideas you'd like to share, feel free to do it in the comments section below.