Lenovo A6000 vs Lenovo A5000 vs LG Spirit – performance comparison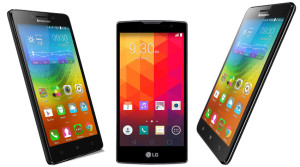 The mid-range is more interesting than ever. There are some new smartphones which got our attention. We are talking about Lenovo A5000, Lenovo A6000 and LG Spirit. You will be able to take a look at their reviews very soon, but first, we want to do a little performance comparison between them.
In order for that to be of more interest and help, we added three other smartphones which can be found in the same mid-range – Motorola Moto G (2014), Samsung Galaxy A3 and Lenovo S580. This clash is very interesting because we're comparing several different mobile chips, created by Qualcomm and MediaTek.
In order to test computation and graphics performance, we used Geekbench 3 and GFXBench 2.7 T-Rex (offscreen), respectively.

CPU performance – Geekbench 3
Geekbench 3.0 is Primate Labs cross-platform processor benchmark which simulates real-world scenarios and gives a combined score, based on the results of integer, floating point and memory performance.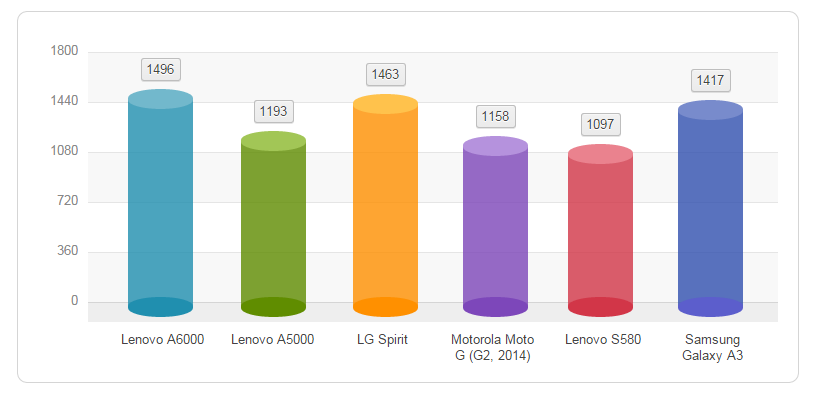 GPU performance – GFXBench 2.7 T-Rex
The T-Rex 2.7 test is based on ES 2.0/GL 3.0 and includes highly detailed textures, materials, complex geometry, particles with animated textures and a post-process motion blur effect. The graphics pipeline also features planar reflections, specular highlights and soft-shadows.