Lenovo announces ThinkPad P51s, P51 and P71 mobile workstations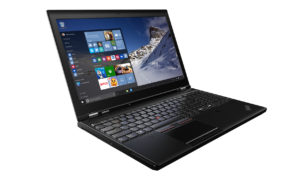 It was yesterday that we mentioned the new Pascal-based  NVIDIA Quadro professional graphics cards and today we see one them in a mobile workstation. Lenovo announced three new mobile workstations – the P51s, P51, and P71 and all of them are equipped with Quadro graphics cards though only the P71 features one from the new generation.
Let's start with the P51s. All three models come with up to Intel's latest 7th generation Kaby Lake processors. The 51s is the thinnest and lightest ThinkPad mobile workstation to date with a starting weight of 4.3lbs and the following dimensions – 14.4 x 9.95 x 0.79 inches. Lenovo claims that that the ThinkPad P51s is more than a half-pound lighter than the previous generation (P50s). The mobile workstation features the NVIDIA Quadro M520M graphics card that supports either a Full HD (1920x1080p) or 4k UHD (3840x2160p) resolution. The notebook supports up to 32GB DDR4 2133 RAM (2x SODIMM slots) and up to 1TB of HDD and NVMe PCIe SSD storage. Connectivity-wise there is a Thunderbolt 3 port and Wi-Fi 802.11ac as well as LTE-A wireless. Pricing starts at $1049 and it will be available in March.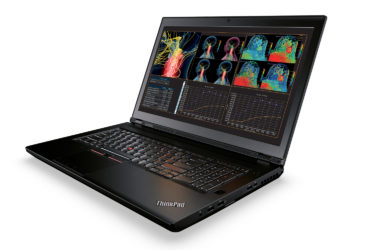 The ThinkPad P51 is a bit larger than the P51s but it can feature an Intel Xeon E3-v6 or an Intel Core i7 Kaby Lake processor. the P51 also supports up to 64GB of faster 2400 MHz RAM (4x SODIMM slots) and the graphics card available is the Quadro M2200M. Pricing starts at $1399 and it will be available in April.
And finally, let's say a few words about the VR-ready P71 mobile workstation. This model offers the new NVIDIA Quadro P5000M graphics card. As we said the notebook is VR-ready and we should add that it is Oculus Rift and HTC VR certified. Pricing of the P71 starts from $1849 and it will be available in April.
Meanwhile, you can check all available ThinkPad models over here: http://amzn.to/2lgmgbW