Lenovo Yoga 500's touchscreen has a lot of drawbacks that are worth considering
Part of the tests from our lab just came in to confirm our initial impression of the display. Since this is a budget convertible, we cannot expect a lot from the touch panel, but there are too many drawbacks that are worth considering.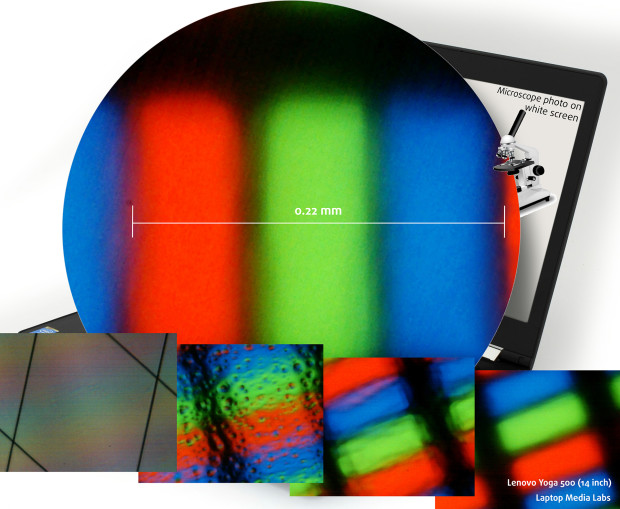 Firstly, the TN panel found inside the machine has too low maximum brightness of only 185 cd/m2, but the anti-glare coating surely makes the situation a bit better as you can see from the image above. This will be only suitable for relatively dark environments or not so light rooms. That being said, the device cannot be used under direct sunlight. Furthermore, we've checked the sRGB color gamut coverage and the tests indicate only 56% of coverage so a significant portion of the colors is missing leading to a low color accuracy before calibration. However, after calibration the average DeltaE 2000 is 1.72 which is quite acceptable.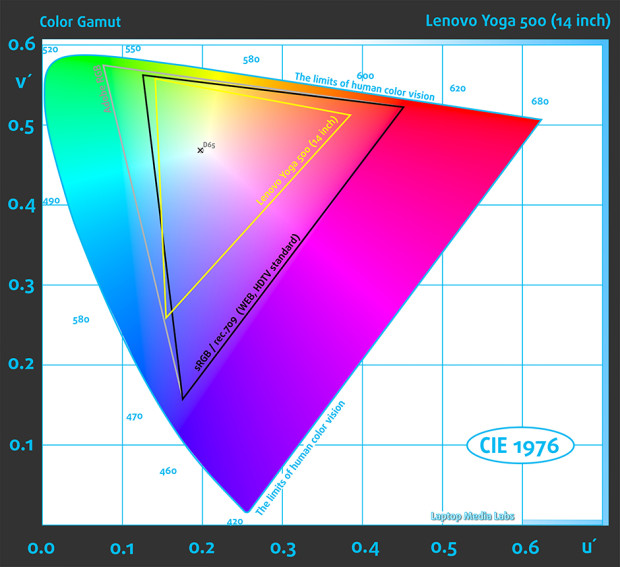 The screen also inherits some of the good and bad properties native to the TN panels. Low contrast ratio and poor viewing angles are present, but it will also make a big impact on the battery life since the TN panels are known for their energy efficiency.
It seems like the display isn't its strongest suits, but the machine definitely has something to offer and we will make sure to check that out in our upcoming full review.
If you are interested in the Lenovo Yoga 500, you can check the current price of the convertible here: http://amzn.to/1KpNIsP