Lenovo Yoga 510's (Flex 4) screen is good enough for the entry-level configurations but poses a question regarding pricier models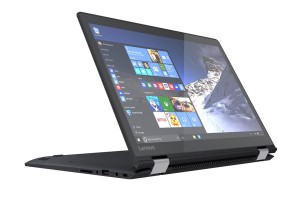 If the Lenovo Yoga 510 is actually a successor to last year's hit Yoga 500, we can easily say that the notebook now features much better panel, although it raises some questions whether it's good enough for the higher-end configurations since the Yoga 510 goes from Core i3 to Core i7 processors with discrete GPUs. Anyway, it's way better than the TN panel we saw in the last generation, which was lackluster in any way, although we didn't have the chance to test the IPS variant.
Since the notebook isn't officially on the market, you can browse for other Lenovo Yoga alternatives: http://amzn.to/1UsyEAI
The Yoga 510's screen scored around 245 cd/m2 maximum brightness with the acceptable deviation of 15%. This will be enough for work in well-lit rooms but near a strong light source or outdoors, visibility will be greatly reduced. On the other hand, the contrast ratio is off the charts – 1300:1 natively – images will appear crisp and clear. Also, the sRGB color gamut coverage is just 58% so colors won't appear so vibrant. We are still unsure whether this screen is good enough to take on the competition because we still don't know the exact pricing of the configuration we are currently testing (it's not released yet). In any case, we are happy to see an IPS panel instead of TN one for sure.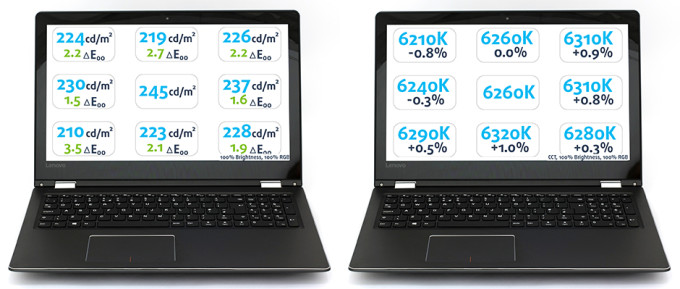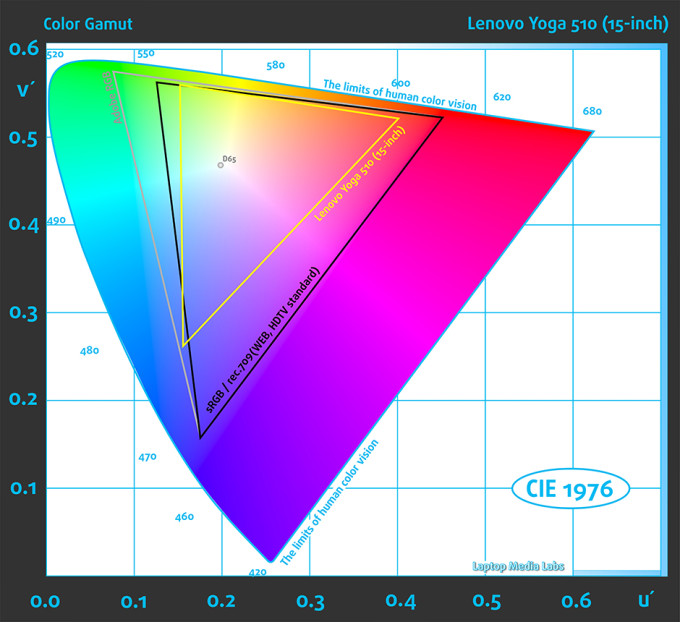 Speaking of, we are still waiting for some results from our lab tests but until then, you can read our first impressions of the model.