Lenovo Yoga Book has no PWM so it's safe to use during your creativity hours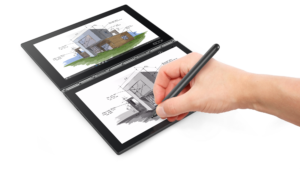 Some of the display tests just came in and we are pretty delighted with the results. Our equipment didn't detect any pulsations from 1 to 100% screen brightness making it virtually harmless to use during long hours of work.
You can find the notebook's price and availability here: http://amzn.to/2fQoADm
However, we were able to see some extremely high-frequency pulsations at lowest brightness – 39 kHz. As we all know, high-frequency PWM is less likely to cause problems to users with sensitive eyes. And besides, who's going to use the display at the lowest brightness level?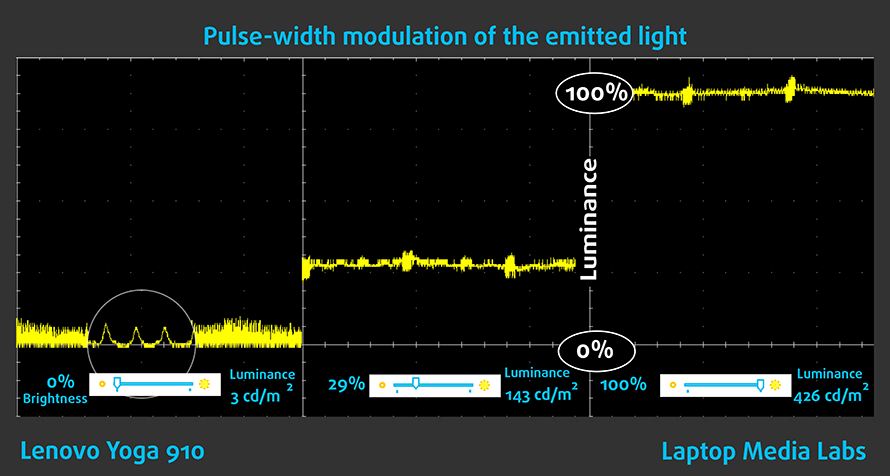 Stay tuned for the full review as we have more interesting insights to share with you.