Lenovo Z51-70 has user-friendly screen without PWM from 60 cd/m2 screen brightness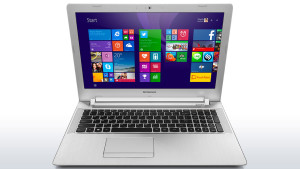 Although the Lenovo Z51-70 doesn't offer superb image quality or extraordinary powerful hardware, and it's quite normal given the price range, but somehow it manages to balance between all these important aspects.
Most importantly, though, the notebook offers a flicker-free screen that won't cause eye fatigue or headaches after prolonged usage. Well, for the most part, that is. Our oscilloscope recorded pulse-width modulation from only under 60 cd/m2 and that's really low brightness level. You will most probably end up using it at least above 80 cd/m2 unless you are in pitch black room. Even then, the frequency of the emitted light is pretty high which reduces the negative effect on your eyes.

You can find the notebook over at Amazon.com.