Microsoft is working on a "Game Mode" for Windows 10 that will boost performance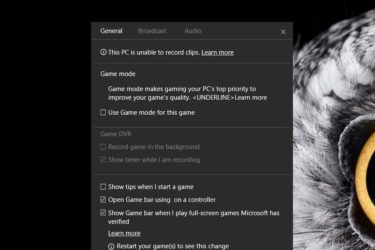 As you may guess by the name, Game Mode should be a mode intended for gaming. It should boost your PC's performance by freeing up memory or disabling background processes so no extra CPU usage is needed, but we still don't know how it works for sure. We have seen such software not once or twice but this time around it's interesting because it's implemented into the operating system.
Game Mode is still in testing on build 15007 for Windows Insiders. As of now, the feature is part of the Xbox app and no further details are available. The mode's description in the build says that it should make "your PC's top priority to improve your game's quality."
This feature will probably not make a lot of sense for high-end PCs but for those of you with budget gear, it could potentially boost your performance significantly.
Meanwhile, you can check some gaming gear over here: http://amzn.to/2jPOutr