Microwear X2 preview – stylish fitness smartband with IP68 certificate and intriguing features
Another beautiful day, another quick preview of a convenient smart assistant. In the past couple of weeks we shared with you some articles about other Microwear products and today the time has come to have a quick look at the Microwear X2.
If you  happen to show interest, you can purchase the mobile assistant over HERE.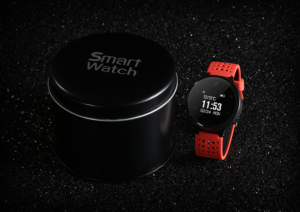 Design, hardware and software
Like most of its brothers this smartwatch comes in various color options so as to suit the tastes of more customers. You can find colors such as blue, green, red, and black, of course. As for the construction of the watch itself – it uses a pretty simple design language. It is namely here that we should mention that this bad boy is IP68-certified. This means that you can wear it in the rain, wash your hands with it or even take a dip in the swimming pool. We must note that the manufacturer has used a 2.5D sapphire glass. This move ensures both elegant looks and scratch protection.
Hardware-wise, this bad boy sports sensors which track information vital for your health. The Microwear X2 can monitor your heart rate, the number of steps you've made through a day, and also remind you to go for a walk if you've been sitting for much too long. It's pretty convenient and good for your health, as it can also measure your blood pressure and blood oxygen. These features might really come in handy if you happen to have some problems of this essence.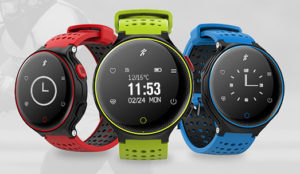 The Microwear X2 covers a wide spectrum of sports. It supports table tennis, climbing, walking, running, basketball, badminton and cycling. No swimming, unfortunately, but at this price we can't have any complaints of this sort.
Another notable aspect of this device is that it comes with a 480 mAh battery which promises up to 180 days of standby time. A truly remarkable score indeed. And as for the approximate charging time, it is 2 hours.
As far as software is concerned, this device is compatible with Android 4.4 or above and iOS 9.0 or above. Thus you can get notifications from applications such as Facebook, Instagram, QQ, Skype, Twitter, and WhatsApp. A pretty convenient way of knowing what's happening on your social networks without having to reach to your phone and waste its battery. This is made possible via Bluetooth 4.0. All sports and health data is synchronized to the phone in real time. In this way, you can manage all this information in a more comprehensive way. Of course, you also get notifications for calls or messages.
If you  happen to show interest, you can purchase the mobile assistant over HERE.

Specs sheet
OS compatibility
Android 4.4 or above and iOS 9.0 or above
Chip
NRF51822
RAM
32KB
Internal storage
256K
Display
OLED 96 x 96 p
Connectivity
Bluetooth 4.0
Other features

Sedentary sensor
Heart Rate Monitor
Pedometer
IP68 waterproof
Case material: ABS,PC
Band material: Silicone
Supported languages: English, French, German, Italian, Polish,
Russian, Simplified Chinese, Spanish, Traditional Chinese

Battery
480 mAh, Lithium-ion polymer battery
Dimensions
24.00 x 4.50 x 1.40 cm
Weight
40 grams