MSI notebooks with GeForce GTX 1080 (+ SLI) hit the US market, the price is very good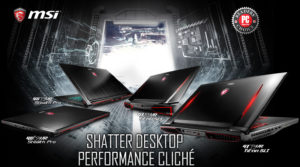 The king is dead, long live the king! Yesterday NVIDIA announced the new GeForce GTX 1080 which became the fastest mobile GPU. Today we already have notebooks with that monster hitting the market. The first entries are made by MSI – GT73VR Titan Pro and GT73S. The latter starts at $2799 / 2480 EUR.
In addition to the GTX 1080, GT73S comes with Intel Core i7-6820HK processor, 16GB DDR4 RAM, and 17.3-inch Full HD display. If you think that the new champion won't satisfy your needs and money isn't a problem for you, you can opt for GT83S TITAN SLI. Yes, as you are probably guessing it comes with two GTX 1080s. And that's not all – you'll have 18-inch FHD screen, 64GB RAM, 1TB HDD and 1TB SSD. This configuration is priced at $4999 / 4440 EUR.
For comparison, Acer Predator 17X with GTX 980 (Laptop) costs $2699 and ASUS ROG G701VO with the same GPU can be bought for $3598 (+ 1TB NVMe storage, 64GB RAM).
Before doing the math, check out the prices of GeForce GTX 1060 and 1070 Pascal-equipped notebooks as well:
http://laptopmedia.com/news/usa-has-the-best-prices-for-the-new-geforce-gtx-1060-and-1070-pascal-equipped-notebooks-gtx-1070-starting-at-1699