MWC 2016 has began – join us for the official reveal of Samsung Galaxy S7, LG G5 and many other new devices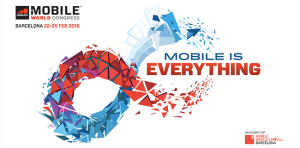 Today's the day we finally get to see the new Samsung Galaxy S7 and LG G5, which have been one of the main topics for the last couple of days. Aside from the flagship smartphones, both South Korean manufacturers will reveal a pair of VR glasses making their events even more promising. We've prepared a live video stream for you, along with a lot of photos and commentaries to keep you in touch with everything that's happening.
LG's event will be the first one to be held as it starts at 14:00 CET (5:00 AM PT). Huawei and Lenovo will hold their conferences at the same time, but in other rooms. We're expecting Huawei to reveal their new Windows 10 tablet and P9 smartphone while Lenovo will most likely bring new additions to their Vibe series. Samsung's event will start a couple of hours later, at 19:00 CET (10:00 AM PT), and by the looks of it will take the cake for the first day of MWC 2016.
Also, manufacturers, such as HTC, Sony, Qualcomm, Microsoft, etc. are waiting for their turn to surprise their fans from all around the world, so we'll do our best to cover their venues as well.
Watch the LG G5 event live here: http://laptopmedia.com/highlights/lg-g5-revealing-live-video-stream-at-1400-cet-500-am-pt/